Home to many internationally-recognised universities, South Korea has gained extensive acclaim as a top study abroad destination for students. Aside from being more affordable compared to studying in the United States or United Kingdom, the nation also offers a rich and vibrant culture for students to immerse themselves in. Click here for more reasons on why you should study abroad in South Korea!
However, as much as we would all like to have a perfect study abroad experience, studying in a foreign country poses inevitable challenges arising from language barriers and cultural differences. In addition, we are likely to be unfamiliar about things such as VISA application, securing our desired accommodation and where the opportunities to interact with local students students lie. This is where Flying Chalks steps in to help you design the best study abroad experience with our comprehensive range of services!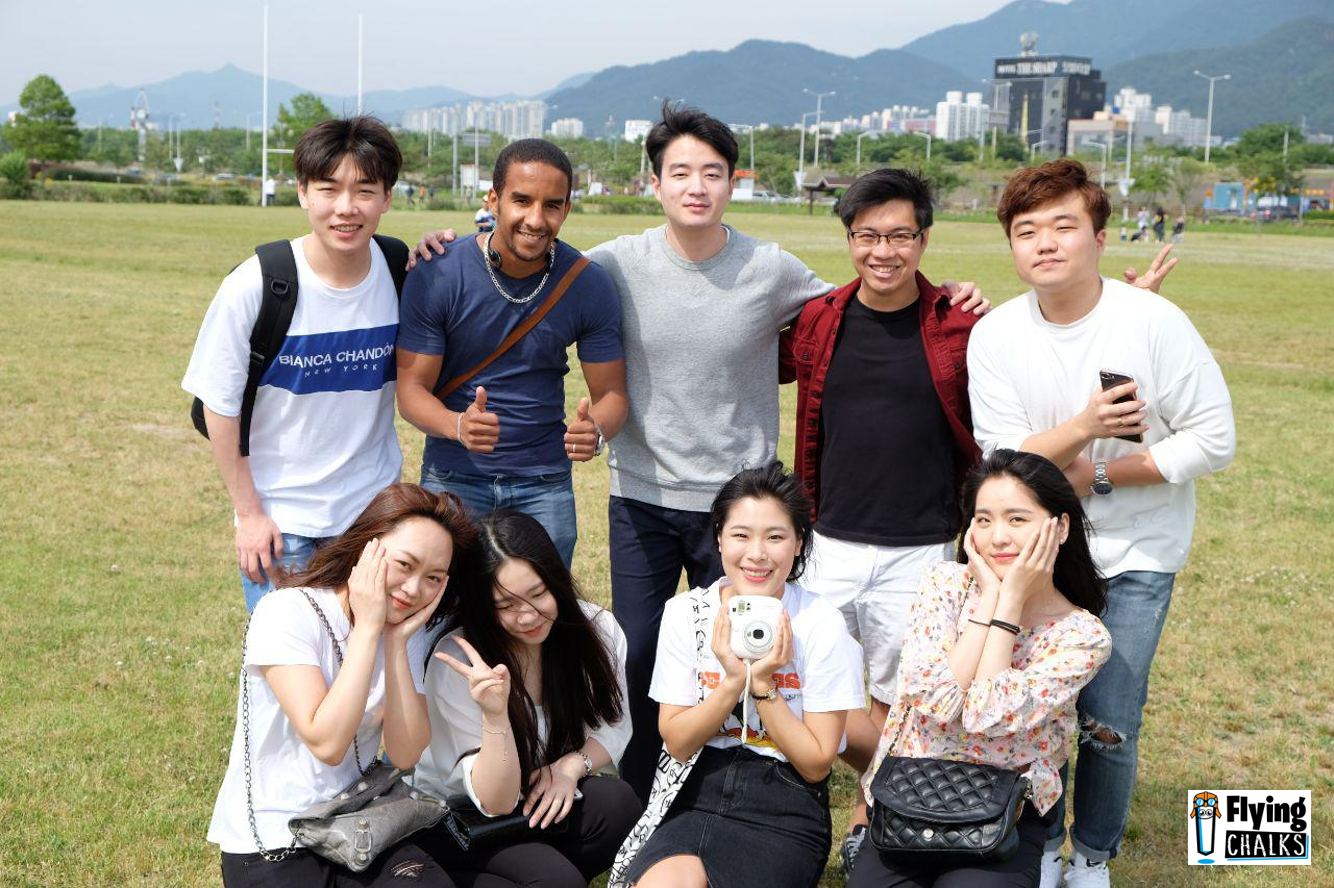 Flying Chalks outing in Busan, South Korea.
How we can help you:
Finding your preferred university
There are more than 220 private and national universities in South Korea. And with these many options available, finding the one university that suits best could be a major dilemma. Tap on our local knowledge to narrow down the choices and determine which university is best suited for you.

Higher admission success rate
Don't take the risk. Leverage on our expertise and wide network of university partners in South Korea to enjoy a much higher chance of admission success than if you were to do it via other options!

Scholarship opportunities
Be informed on scholarships that the universities are offering and have us help you with your application to increase your chances of receiving it!

English-speaking local support team
Avoid all the unnecessary confusion and frustration with direct access to our English-speaking team based in Korea. Simply reach out to them in times of emergencies or whenever you need advice during your studies in Korea, and be assured a prompt response.

Comprehensive coverage of supporting services
Studying abroad involves so much more work than just your university application. Fret not as we assist you in your VISA application, accommodation search, settling in, amongst many others! Fill up the enquiry form below to find out more.

For more information, check out our "All-you-need-to-know guides to studying in Korea"!