Studying in South Korea has become an increasingly popular option for students as it is home to several internationally renowned universities, is a much more affordable option as compared to studying in the United States or United Kingdom, and offers a rich and vibrant culture for students to immerse themselves in! Bonus points for studying in Korea if you are a fan of K-pop, Korean dramas and variety shows, or even Korean food!
However, studying in the country may offer significant challenges given the language barrier and cultural differences. In addition, there may also be limited opportunities for you to meet and interact with local students and other international students studying in the country. Flying Chalks solves all these potential problems and ensures that you have a great overseas studies experience with our comprehensive range of services!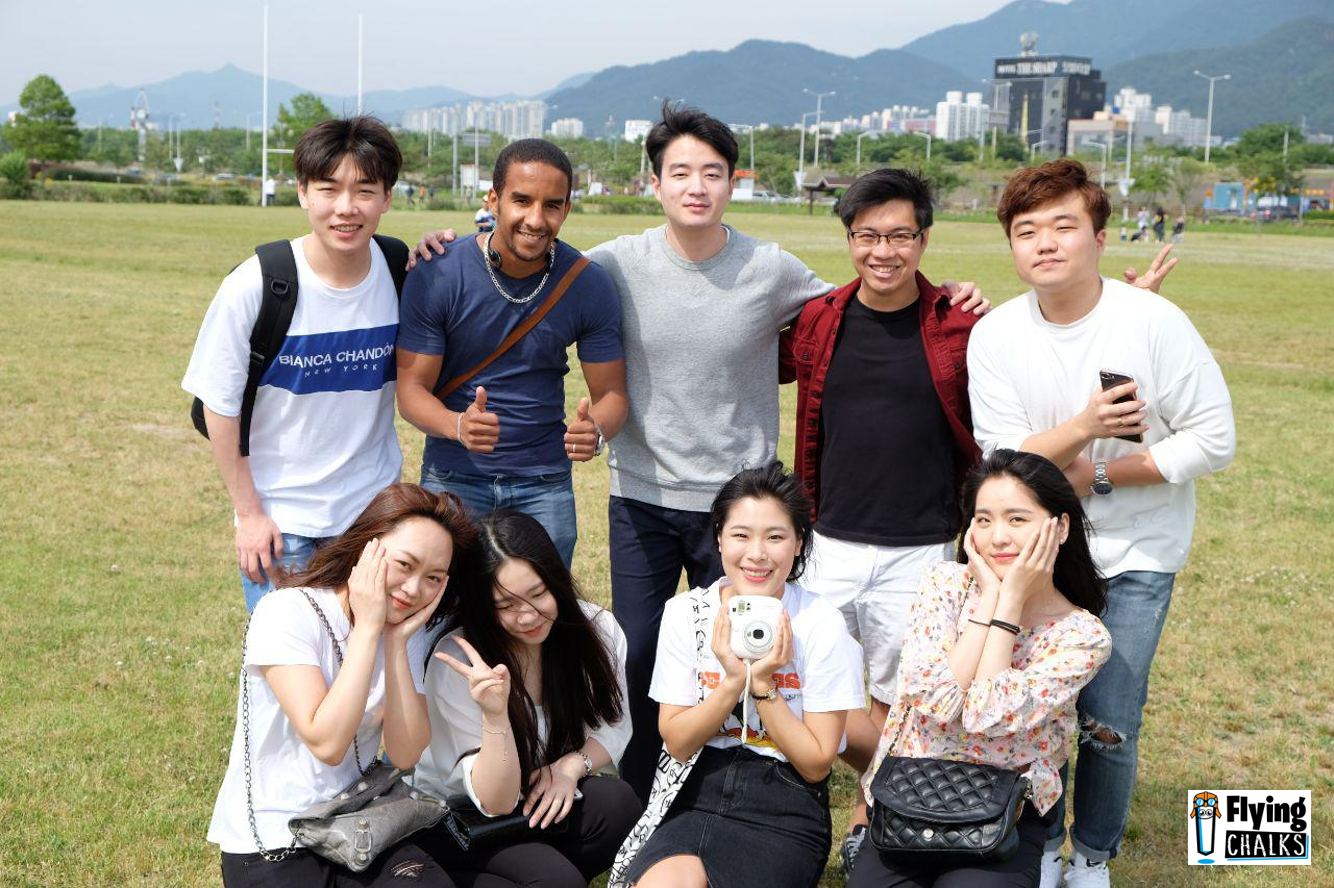 Flying Chalks outing in Busan, South Korea.
Why us?
We have specialized teams based in Singapore, Vietnam and South Korea, where we tap on our local knowledge to assist you in everything from applying to universities and getting your VISA, to securing an accommodation and sharing with you local information.
Receive invites to outings specially organized by our local student ambassadors to assure you of a great overseas study experience! You can get to meet Koreans and other international students, learn more about Korean culture, explore the country and have loads of fun :D
Enjoy exclusive discounts to attraction tickets, tours, transportation and even K-pop concert tickets!
Provide us with your contact details in the "Learn More" link below and our program consultants will be in touch with you shortly.
*For study term longer than 3 months, an additional fee of $300 will be applied.