5D4N Singapore Universities Tour
Day 1
| Time | Activity |
| --- | --- |
| 12:30 – 14:30 | Arrival + Lunch |
| 14:00 – 15:00 | Accommodation Check-in |
| 16:00 – 17:30 | Visit Bugis – The largest street shopping location in Singapore |
| 17:30 – 19:00 | Visit Little India – Cultural immersion |
| 19:00 – late | Dinner and Free & Easy |
Day 2
| Time | Activity |
| --- | --- |
| 10:00 – 14:00 | Singapore Management University Tour + Lunch |
| 14:00 - 16:00 | Kaplan Singapore |
| 16:00 – 19:00 | Visit Gardens by the bay & Marina Bay – most popular tourist attractions in Singapore |
| 19:00 – late | Dinner and Free & Easy |
Day 3
| Time | Activity |
| --- | --- |
| 10:00 - 19:00 | Visit to Universal Studios* / Free & easy |
| 19:00 – late | Dinner and Free & Easy |
Day 4
| Time | Activity |
| --- | --- |
| 10:00 – 15:00 | National University of Singapore (NUS) + Lunch |
| 16:00 – 17:30 | Chinatown – Cultural immersion |
| 17:30 – 19:00 | Clarke Quay – Historical riverside quay in Singapore with modern entertainment |
| 19:00 – late | Dinner and Free & Easy |
Day 5
| Time | Activity |
| --- | --- |
| 10:00 – 14:00 | Nanyang Technological University (NTU) |
| 15:00 – | Return home |
Tour includes:

Hotel Accommodation
Guided school tours
City tours
Breakfast and lunch

Tour excludes:

Flight
Universal Studios / Attraction Tickets
Lunch on day 3
Dinner
---
Singapore Universities Tour
Singapore is well-known as the education hub of Asia with its world-renowned universities and education system. It is hence of no surprise that tens of thousands of students come to Singapore each year just to pursue their studies! As a prospective student, you would like to find out what is the application process, the kind of student life you can expect, the facilities you can enjoy and more. As a parent or teacher, you would want to find out whether the university and environment are suitable for your child or student.
Flying Chalks takes care of all the above with the first island wide campus tour gives you unrivalled insights into Singapore's education system and its universities! The tour includes visitations to the top three universities in Singapore and a private university. Students will get a first-hand experience of the school's culture, learn more about the admissions programs, and speak to students about life in Singapore. In addition, you will get to immerse yourself in Singapore's rich culture and visit its top attractions!
Our campus tour guides are students who are studying at the university and can share with you the authentic experience you can expect! In addition, you can expect to immerse yourself in a truly local experience where our guides will bring you to good food places rarely known to tourists and share with you interesting perspectives of our country.
Upon arrival, you will receive a pre-departure package that includes an itinerary completed with basic information on the places you will visit. Here are some highlights:
Student-led campus tours
Opportunity to connect and bond with both local and international students
Explore and learn Singapore's rich culture
Visit top tourist attractions in Singapore
Day 1
Upon arrival at Singapore Changi Airport, you will be greeted by a friendly member of Flying Chalks. You will then be brought to lunch. After lunch, you will be checked into the accommodation for a short rest and freshen up.
Your first stop in Singapore will be the Bugis Area. Bugis has an interesting history which has since transformed into one of the busiest and best shopping districts in Singapore. With countless shops, shopping malls and food places in this area, there is sure to be something for everyone!
Next up, you will visit the nearby Little India, a buzzing ethnic district and historical area that shows off the best of Singapore's Indian community from vibrant culture to incredible shopping! This is an area highly significant to Singapore due to our emphasis on racial harmony.
Bugis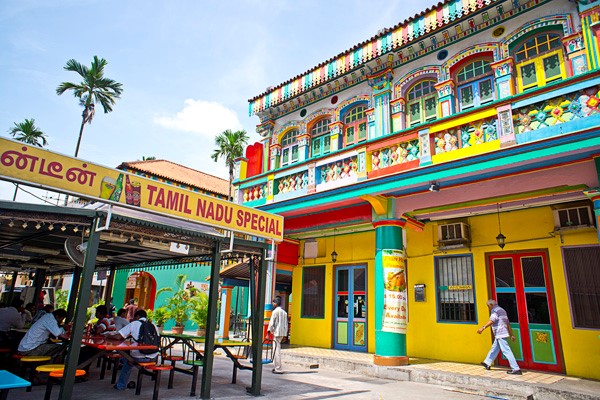 Little India
Day 2
The day will start bright and early at Singapore Management University (SMU), where you will be guided around the school and interact with SMU students. Singapore Management University is ranked #10 in Asia and #34 in worldwide in the 2015 Financial Times ranking. Established in 2000, it has 6 schools offering undergraduate, graduate and PhD programs in Business Management, Accountancy, Economics, Information Systems Management, Law and the Social Sciences. The SMU family now includes about 9,300 students. After the visit, you will be brought for lunch.
After Lunch, you will head to Kaplan Higher Education Institute for a tour of the campus. Kaplan University is a private university in Singapore that is dedicated to nurturing innovating undergraduate, and continuing personal education. They offer both online and campus-based programs and are committed to fostering students learning with opportunity to launch, enhance, or change careers in today's diverse global society.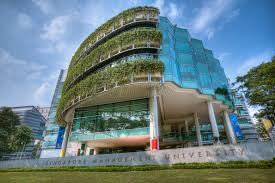 Singapore Management University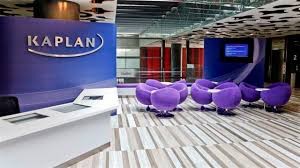 Kaplan University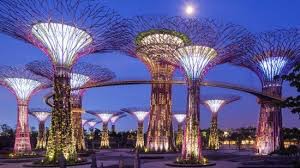 Gardens by the Bay
After a full day's visitation of schools, you will be brought to Gardens' by The Bay for a relaxing evening. Located next to Marina Reservoir, Gardens by the Bay offers breathtaking waterfront views. This multi-award winning horticultural destination spans 101 hectares of reclaimed land.
Day 3
The day will be left pretty much free and easy, but we do suggest Universal Studios as the place to visit! Universal Studios Singapore is a theme park located within Resorts World Sentosa on Sentosa Island, Singapore. The theme park has 7 different themed areas and some of the most thrilling rides around. The area surrounding Universal Studios has a lot to offer as well, with Sentosa having some of the nicest beaches around, Adventure Cove – a water park, and S.E.A Aquarium.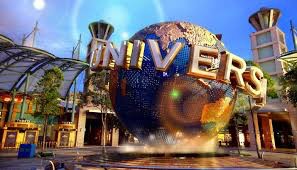 Universal Studios Singapore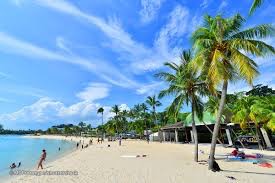 Sentosa Beach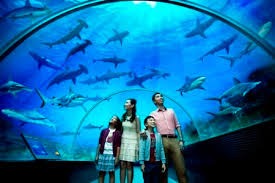 SEA Aquarium
Day 4
Today, the programme begins with a visit to the National University of Singapore (NUS). You will be taken on a tour of the school and experience what life as a student there is like. NUS is Singapore's flagship university. It has been consistently ranked as the top university in Asia and one of the leading universities globally. In 2015, it was ranked 1st in Asia (2015 QS University Rankings: Asia) and 12th in the world (2015/2016 QS World University Rankings). It has 16 schools across 3 campuses and is a partner of more than 300 universities worldwide.
After lunch, you will visit Chinatown, another area that exemplifies the racial harmony of Singapore. Singapore's historic Chinatown is a bustling mix of old and new, filled with traditional shops and markets as well as cool stores and cafes. The cramped five-foot ways, dingy alleys and raucous street hawkers are relics of Chinatown's past. Yet, pockets of history remain in Chinatown, along with more modern sights.
Thereafter, paint the town red and hit up Clarke Quay, Singapore's most vibrant nightlife hotspots. If you are looking for a drink at the bar, you are guaranteed to find something that suits you. There are many cafes and restaurants in the area, promising an enjoyable night.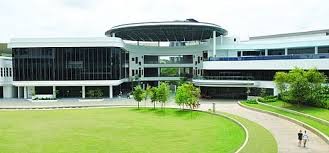 National University of Singapore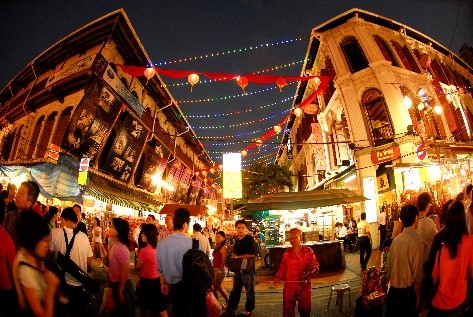 Chinatown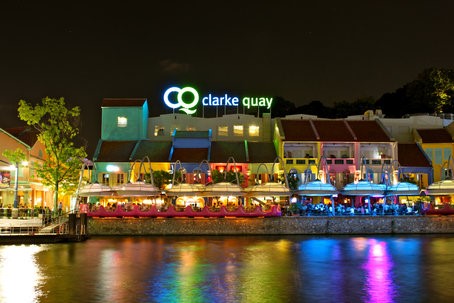 Clarke Quay
Day 5
The last day of the tour will start at Nanyang Technological University (NTU). NTU is ranked 13th of the world's top 100 universities and the 1st amongst the world's best young university in 2015. In late June 2016, NTU jumps to No.2 in latest ASEAN University ranking by Times Higher Education. Hailing from 80 countries, the university's 4,300-strong faculty and research staff bring dynamic international perspectives and decades of solid industry experience. Here, we bid goodbye as you head back home.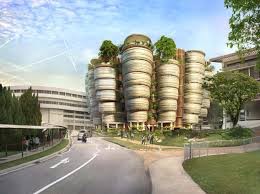 Nanyang Technological University
Your education is important. Let us guide you in making the right decision!
---