Rikkyo University
Japan

Edit Guide
Download Packing List
Transportation:
i. Subway
The main mode of transportation in Japan is the subway. It can get pretty confusing for foreigners in the beginning especially because the destinations and stops are often written in Japanese, but you'll get the hang of it overtime. For subways and local trains, you will most likely need to buy your ticket from a machine. Some of the machines may only be available in Japanese but is pretty easy to understand as there is a diagram explaining the routes. From this, you can find out how much your fare should be. If you can't work the fare out, a solution is to buy a ticket for the lowest fare. When you finish your trip, go to the fare-adjustment machine (seisan-ki) or the staffed counter before you reach the exit gate and pay the difference.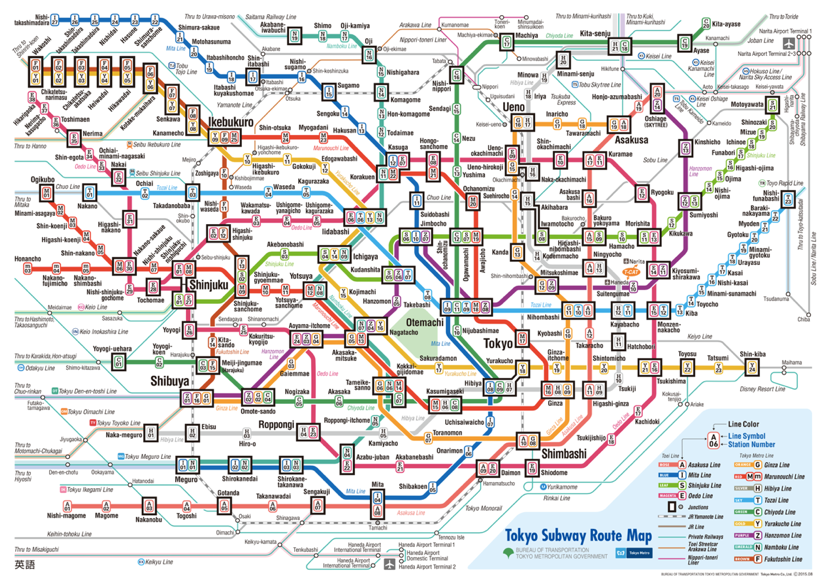 Flying Chalks' tip: Google Maps can be a huge lifesaver as it tells you the exact trains you have to take and even provides you with the trains' schedules!
2. Bus

There are two types of buses: one type lets passengers board at the front; the other lets them board in the rear door. You need to check in advance which route you should take to go to your destination, since the routes of bus services are complicated. When taking a front-boarding bus, you need to pay fixed fare when you board. If you are taking a rear-boarding bus, you need to deposit your boarding ticket in the fare box along with your fare. Besides coins, only 1,000 yen bills are accepted. For further inquiries, you can contact the metropolitan bus sales offices located at various places in Tokyo, or any of the stations of the Arakawa Line or Toei subways. For more information about the bus, visit here!
3. Taxi
Taxis can be found easily in very small cities and even on tiny islands. The train station is the best place to look for a taxi. Taxi's fares are fairly uniform throughout the country. The fixed starting fee is 600 yen to 710 yen for the first 2km, after which it is around 100 yen for approximately each 350m.
Tipping is not necessary as 20% surcharge is already added after 11pm. However, there might be additional charge if you arrange the taxi by phone or reserve the taxi. One taxi can take up to four adult passengers.
4. Tram
Many cities, including Nagasaki, Kumamoto and Kagoshima on Kyushu, Hiroshima on Honshu, Kochi and Matsuyama on Shikoku, and Hakodate on Hokkaido, have tram lines. It is an excellent way of getting around as it combines the advantages of bus travel (good view for sightseeing) with those of subway (easy to navigate around). Fares systems are similar to that of bus travel and there are also unlimited-travel day tickets. Find more information about the tram here!
Banking services:
In Japan, foreign visitors cannot open a bank account on their own until 6 months after their arrival. To open a bank account, you must provide some form of identification (an official document to verify your name, address, and date of birth). Typically, an inkan (a personal seal) is also needed to open a bank account in Japan. If you do not have an inkan, you can open a bank account with your signature. As an inkan is just as legally binding as your signature, be very careful about using your inkan.
There is the Citibank Ikebukuro branch in the east exit of Ikebukuro station and its ATMs are located in the first basement of "Lumine" Ikebukuro (department store).
At any nearby post offices, you will also be able to find the Japan Post Bank (Yucho Ginko) with ATMs that allows you to withdraw money with credit card issued by overseas banks. You can also open an account in Japan and arrange your utility fees automatically deducted from your account. However, note that this account cannot be used for transactions such as remittances from overseas.
Regular business hours for bank counters: 9:00-15:00 on weekdays; closed on weekends.
Major Banks in Japan
1. Citibank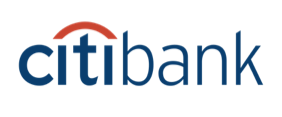 2. Shinsei Bank

3. Rakuten Bank

4. Sumitomo Mitsui Banking Corporation (SMBC)

5. Japan Post Bank

Flying Chalks' tip: Using foreign ATM cards to withdraw cash will incur a service charge. If there is a need to, it is best to draw in large amounts to avoid unnecessary expenses. No costs are involved to open a bank account, though there is no need to open one unless you need to (for e.g. you are receiving a scholarship from the Japanese Government). However, some banks may require you to have certain minimum balance. Closing the bank account when you leave is also a slight hassle.
Post office services:
Counters handling postal matters are usually between from 9:00 and 17:00 on weekdays. Counters handling savings accounts and insurance are open until 16:00. Main post offices are open past 17:00, and some after-hours counters are open on Saturdays and Sundays.
Postage stamps and postcards are conveniently sold at the University's St. Paul's Plaza store and shops that have the post office mark "〒." In addition to the postal system, there are a number of parcel delivery services that handle overseas deliveries. Arrangements to use these delivery services can be made directly with the delivery companies themselves and also at convenience stores.
Medical services:
It is mandatory for all international students staying in Japan for 12 months or more to sign up for the National Health Insurance which costs about 1,100 yen per month. Also, the students whose immigration status is "College Student" may apply for the reimbursement of the medical costs that is not covered by the National Insurance if they submit the required documents to the University. Special International Students (including exchange students) are required to purchase Rikkyo Student Mutual-Aid Health Insurance Union by paying the annual insurance fee of 3,500 yen during the orientation. More information can be found here!
The clinic is on Ikebukuro Campus and provides medical services. Students are part of the Student Multi-Aid Insurance Union and are hence eligible for medical expense reimbursement of certain amount for the medical care you received. Do remember to bring along your Student ID and Health Insurance Card should you need a visit to the clinic. For more information about the clinic, you can go here!
Telecommunications:
There are four cellular service operators in Japan:
1. NTT DoCoMo
DoCoMo is one of the most popular telecommunication service providers in Japan. It provides the widest coverage in each of Japan's three big cities. Having wide coverage is especially important for those traveling to popular national landmarks like foreign tourists to guarantee its accessability. As of March 2012, the number of subscribers is 60 million.

2. KDDI

In terms of coverage in Tokyo area, KDDI offers the second widest coverage. However, in terms of price for 3G services, it has a lower price compared to Docomo. As of September 2010, there are 32 million subscribers.

3. SoftBank Mobile

Softbank Mobile is a subsidiary of Softbank. It has the third widest coverage in Japan's three biggest cities. Softbank Mobile was also the exclusive service provider of Apple iPhone in Japan until November 2011. As of September 2010, there were 23 million subscribers.
Flying Chalks' tip: If you make use of M1's passport services, you do not have to purchase any SIM card. With just an additional SGD10/month, M1 allows you to use Japan's Softbank with the exact same plan. If you don't use M1, you might want to check with your telecommunication service provider for this kind of service.
Weather:
Japan's climate is characterized by 4 distinct seasons: spring, summer, fall, and winter.
Here's the range of average high and low temperatures in Tokyo throughout the year:
| | |
| --- | --- |
| January | 11° high, 5° low |
| February | 13° high, 5° low |
| March | 15° high, 7° low |
| April | 18° high, 10° low |
| May | 24° high, 16° low |
| June | 27° high, 20° low |
| July | 27° high, 22° low |
| August | 33° high, 26° low |
| September | 29° high, 22° low |
| October | 22° high, 16° low |
| November | 17° high, 10° low |
| December | 13° high, 6° low |
The following telephone numbers are indispensable in times of emergency. When calling any of these numbers, always remember to give your full name and the location of the accident or crime.
IMPORTANT NUMBERS (English-speaking)

Police (to report a crime or an accident)

110

Fire Department (in case of a fire or to call for rescue or an ambulance)

119

Ambulance

119

Phone Directory in English

104