Lancaster University
United Kingdom

Edit Guide
Download Packing List
Lancaster University
Named International University of the Year by the Times and Sunday Times 2020, Lancaster University has ranked consistently in the top 10 of the league table for UK universities and is also in the top 1% of universities worldwide. One of very few British universities to offer the collegiate system (the other ones of note being Oxford and Cambridge), Lancaster University is home to 9 colleges: 8 undergraduate and 1 postgraduate.
School's main website | International student website | Exchange student website | Freshmen welcome website
GPA requirement:
Exchange students: 3.0 / 4.0
Undergraduate: Pass at least three H2 A-levels with grades ranging from ABB to AAA. Polytechnic diploma holders are also eligible to apply, however would need to get in touch with the international admissions team as GPA will be evaluated on a case-by-case basis.

Language of instruction:
English
Non-native English speakers will need to submit proof of English Language proficiency, usually IELTS. If your pre-university education was undertaken in English, you can request your institution to submit a letter certifying this – however, it is up to the discretion of the university whether to accept it.

If you do not meet the English Language requirements, you can take a pre-sessional course before starting your degree.

Courses:
Lancaster University is known for its English and Creative Writing department. Ranked #1 in the UK for Creative Writing and #8 for English Literature, the department has produced several award-winning writers. Linguistics has also been ranked #2 in the UK by the Times and #12 worldwide by QS World Universities 2020.
For courses available to undergraduate students, find out here!
For courses available to postgraduate students, find out here!

Course registration process:
Prospective undergraduate students should apply through UCAS, the UK's portal for higher education applications. Alternatively, you can appoint an established study abroad consultancy firm like Flying Chalks who can assist you with the school application, VISA, accommodation and more, free-of-charge.
Postgraduates can apply directly to Lancaster University through MyApplications with a few exceptions.

Attendance policy:
The minimum requirement varies across departments, but the general guideline is 70%. International students on a Tier 4 student visa are required to attend classes as part of the conditions of your visa, and any student who does not show up to class for 5 consecutive days will be sent a warning email. If this escalates to 10 consecutive days, a meeting will be scheduled and UKVI informed if the student is found to no longer be engaging with their studies.
Lancaster University has its own app for students: iLancaster. Attendance is taken through Bluetooth location services on the app, where students have to 'check in' before the start of each class. If there is a problem with your connection, you can let your lecturer know and they can book you in from their side.
Campus map:
You can find campus map here and university's virtual tour video here!

Selected facilities:
1. Banks & Shops
There are two banks on campus (Barclays & Santander), with ATMs located conveniently in Alexandra Square. You can make withdrawals at any ATM regardless of the bank you are signed up with.
There is also a post office, bookshop and two small grocery stores on campus.
2. Sports Center
Lancaster University has an indoor swimming pool, sports gym, rock climbing wall, dance studios and many more! Best part of being a student is that you get a discounted rate for all the facilities. Membership details can be found here!
3. Library
Other than the regular study tables found across the library, there are also rooms available for students to book if they need an enclosed space for practising presentations or having group discussions.
The top floor is a 'quiet floor' whereas the lower floors allow for some degree of conversation. There is also an exclusive study room for postgraduates on the top floor, which postgrads can gain access to by tapping their student IDs.
4. Learning Zone
Livelier as compared to the library, the Learning Zone is an area where students engage in group discussions. There is also a team of Student Advisors stationed at the Learning Zone who assist in maintaining a conducive environment for studying.
5. Lancaster Institute for the Contemporary Arts (LICA)
Home to the Arts Department, LICA is located at the northernmost point of campus and houses several studios and seminar rooms for study. Even if you are not based in the Arts Department, some of your seminars may take place there, and several dance societies also make use of the spacious studios to conduct their sessions!
6. Confucius Institute
Offering weekly classes in not just Mandarin Chinese, but a variety of activities like calligraphy and Tai Chi, part of the Language Department is also based in the Confucius Institute. Students can now take Chinese as a minor with French / German / Spanish, and even a range of non-language subjects!

Food on campus
There are several places to eat and drink across campus. The main food and social destination on campus is Edward Roberts Court which houses a few eateries and takeaways.

Flying Chalks' recommendations:
The peri-peri chicken rice at Ketcap is a must-try, as well as the nasi goreng sauce at Wok Inn! Go Burrito is also a favourite stop for students.
Besides, each college has its own bar where most social events take place. The Herdwick, Graduate College's bar, has a Curry Night every Friday if you are craving something spicy!
More information and details on the available cafes, restaurants, and bars can be found here!

Campus transportation:
The underpass, situated directly beneath Alexandra Square, is where the campus to city buses drop off and collect passengers. These services run every 10 minutes to and from the town centre. If you are living off campus, getting the UniRider pass, which allows you unlimited rides on bus services within the Lancaster area, is a must! Students can apply from the Students Union reception in the Learning Zone.
Every Wednesday, Sainsbury's offers a free bus service for on-campus students to get in their weekly grocery shop. If you live on campus and only need to go into town three times or less per week, purchasing tickets each time would make more financial sense than buying a pass.
Flying Chalks' tip: Getting the Purple card, Lancaster University Student Union's own student card, entitles you to a discount for the UniRider pass!
Find out more about the UniRider here!
Orientation program
Prior to the start of term, Lancaster University holds a welcome week for all Study Abroad, Exchange, and Erasmus students. The program includes a welcome talk, introduction to the Lancaster system, guide on course enrolment, campus tours, and evening social events.
Each college will also host events unique to its identity – such as Hog Roast Night for Grizedale College, whose symbol is a boar. There are also friendly rivalries between colleges, with inter-college games and sporting events taking place around the year.
Student clubs
Lancaster University has over 200 societies for students to participate in, ranging from Swing Dance to Harry Potter, and a variety of sports clubs. Most sports will have tryouts to determine who gets on the team, but there are no requirements to join many of the other clubs and societies!
Each society will charge a termly or annual fee starting from around GBP 12, granting you (discounted) access to classes and events. Sports memberships will cost more to accommodate for competition and equipment costs. If you are undecided about trying something new, societies hold a few free sessions in the first week where you can try it out before committing for a term!
You can search and find out more information on the available clubs here!
University Events
1. Welcome week (a.k.a Freshers Week & Refreshers Week)
Freshers Week & Refreshers Week are when students can meet Lancaster's 250 clubs and societies and take part in their various activities. Held in early October for Freshers Week and mid-January for Refreshers week, you can try out activities ranging from Sailing and Art, to cinema nights and environmental volunteering.
2. Extrav
Extrav is the end-of-year party held by the individual colleges. It features different themes each year and students will come dressed according to it. It is a fun-filled event that features fire performance artists and dancers, as well as great music for students to dance the night away.
More events can be found here!
A city with unique ties to the British monarchy and featuring a wide range of historical building, Lancaster also houses numerous museums and arts scenes.
Besides, Lancaster is situated perfectly at the doorstep of the Lake District, making it a very attractive choice for Romantic Literature students and fanatics! With scenic views and nature reserves just a short train ride away, students can explore the many little towns that make up one of Britain's most stunning natural locations on their days off!
Deserving honourable mention is Peter Rabbit's home in Windermere (about 30 mins train ride from Lancaster train station). Here, you can visit a museum specially dedicated to Beatrix Potter's many characters and get themed souvenirs you cannot find anywhere else!

For food
Lancaster town centre has a variety of food places ranging from Asian food to local food.
Flying Chalks' recommendations:
For local cuisine, try the Study Room.

For Chinese food, there is the Golden Dragon. Full House Noodle Bar above the Oriental supermarket also offers great lunch deals. What's best, when you are done with your meal, you can head downstairs and buy all the ingredients you need to make your own!

For Thai food, you can go to Blue Moon Thai Restaurant.

For Japanese food, Koko offers a good selection of bentos and poke bowls. If you are looking for sushi, Nami Sushi offers a lunch special where every bowl goes for only GBP 2! They also serve up a wide range of rice bowls and ramen.

Newly opened in 2019, Lancaster now has its very own bubble tea shop, a godsend to its Asian student population! Chatime, the popular Taiwanese chain, is located next to the Oriental supermarket on Common Garden Street. However, be prepared to wait 10-15 minutes during peak period.

For daily necessities and groceries:
The main supermarket in Lancaster is Sainsbury's, located just opposite the bus interchange.
Nearest Sainsbury's: Cable Street, Lancashire, LA1 1HH
The Oriental Supermarket, situated conveniently opposite the Common Garden Street bus stop, carries a range of products from all over Asia. If you prefer your own native cuisine to British food, you will definitely find yourself stopping by here to supplement your weekly grocery shopping!
Essential comfort food such as Shim Ramen and Taokaenoi seaweed are sold here. Offering free campus delivery with a minimum purchase of GBP 50, consolidate your shopping with friends to avoid lugging heavy bags of rice back to your kitchen!
Iceland, as the name suggests, specializes in frozen groceries. As students, you may be too busy to cook sometimes, so having a few bags of frozen fish / chips / nuggets is always necessary. Simply throw them in the oven, set a timer, and enjoy your piping hot dinner!

For shopping:
For household essentials, head to Wilko's, which offer a range of products on an affordable budget. Most students buy their bedding and pillows here at the start of term!
Argos, a concept store where you order what you want from a catalogue before receiving your products at the counter, has cheap and good appliances such as rice cookers.
You can find many good deals at Poundland as well, which offers a wide range of products at just GBP 1 each!
Getting from Manchester Airport to Lancaster University:
1. Airport coach shuttle service
There is a Coach Shuttle Service provided by Lancaster University on certain dates that coincide with Arrivals weekend and the start of course. There is a fee of is £25 per person and it can be booked here!
2. By train
The journey from Manchester Airport to Lancaster University takes about 1 and a half hours, with trains running hourly throughout the day. Further details about train times can be found here!
Once you reach Lancaster train station, you will still need to find your way to your accommodation. If you are staying on campus, you can choose either to take a bus or taxi, although taxi may be a better option with bulky luggage.
3. By taxi
If you miss the Coach Shuttle Service, you can travel via taxi but expect to pay about £80 if you make a prior booking.
Flying Chalks' tip: You should go directly to the Porters' Lodge in your College regardless of the time of your arrival. Going to the main Security/Reception office on campus will only have you re-directed to your College and having to walk there with your luggage!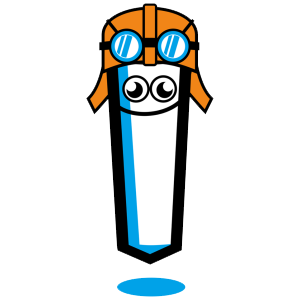 By Muhd Fahmy A. G.
2020-05-29 12:21:20
The biggest and best thing about Lancaster (both the university and the town) has to be community. From the moment you step onto campus, you are part of a college, a department, and a society (if you are one of the many students who choose to join one). With a campus compact enough that you can get from one end to the other on foot, yet spacious enough that you can always find some space for yourself, be it in the library or the Learning Zone, Lancaster University has everything you need without having to leave its grounds. Sports facilities, convenience shops, and even its own sustainable garden, campus can be said to be a town of its own! On the other hand, Lancaster town offers a wider range of shops and restaurants to suit all needs and tastes. Big enough that there will always be something new to check out, yet small enough to explore by foot, you get the whole package. Throughout your time here, you will find yourself becoming a regular at your favourite shops and being greeted with familiarity everywhere you go. Lancaster is truly a place where both academics and life thrive.
By Shyna Seah
2016-08-01 21:10:27
Situated up in the North of England, Lancaster is a small city with a slow and laid back lifestyle which you will come to fall in love once you have experienced it! Lancaster University offers excellent and strong student support especially for international students like myself. This is something I found extremely critical for both academically as well as student welfare wise. As one of the few universities that uses the collegiate system, being part of a college in University has made a great impact on adapting into university life in the UK. Not only does it gives you a sense of belonging to a smaller community on campus, it makes it easier and less intimidating to mingle around and make friends at the start of your university life. Lancaster University is a place I have grown fondly of and made invaluable friendships :-)