Lancaster University
United Kingdom

Edit Guide
Download Packing List
1. Bus
Traveline is an app to help travellers plan their journey anywhere in UK. With their integrated live bus times and interactive mapping, you can easily track your journey and be informed when you get near to your destination.
Stagecoach is one of UK's largest bus operators and has the lowest fares of any major bus operator. You can visit the Stagecoach website for current timetables and further information.
2. Rail
For train times and information, you can visit National Rail Enquiries. National Rail Enquiries is the definitive source of customer information for all passenger rail services on the National Rail network in England, Scotland, and Wales. It gives updates about UK rail disruption, news, and many more to help you on your way.
Download the Trainline app to get live train times straight to your phone and book tickets available to download immediately.
3. Bicycle
Lancaster has an excellent network of cycle track as most of the city centre is pedestrianized. Walking and cycling are strongly encouraged. If you would like to rent a bicycle, you can get it at Leisure Lakes on Penny Street in the city centre.
4. Taxi
There are three taxi stands available on campus: Bowland Avenue South outside the Chaplaincy Centre, South West Drive outside the main entrance to the Management School, and Alexandra Park Drive by the Lonsdale College Bus Stop. You can find out more details of local taxi fares here!
Some of the Local Taxi Operators:
A to B Lancaster Taxis: 01524 60000

A1 Taxis: 01524 35666

848848 Radio Taxis: 01524 848848

32090 Taxis: 01524 32090
Banking Services:
Bailrigg Campus has 2 bank branches (Santander and Barclays) and their banking hours are 9.30 am to 5 pm from Monday to Friday. They are closed on weekends except for weekends of the Welcome Week.
To set up a bank account, you will be required to provide the bank with:
Passport or national photo ID card (EU citizens)

Proof of student status – with updated UK address and contact number
Once you open a bank account (savings or current account), the bank would usually issue a debit card, a PIN and a dongle for phone or online banking.
Each bank has different requirements on opening a bank account, with differing minimum balances and service charges. Do visit the British Bankers' Association (International Students) (BBA) for more information or download the BBA International Students guide to help you choose the bank that is most suitable for you!
Flying Chalks' tips:
It is recommended that you make an appointment to open an account with the bank, especially with popular banks like HSBC as they get very busy during the September-October period.

Even if you make an appointment, be prepared for a 1-2 weeks' wait as all international students will be setting up their accounts at the same time

Make sure you bring sufficient cash to tide you through the first 2-3 weeks in London. Setting up a UK bank account and transferring money can take more time than expected.

Bank branches are very specific about the format of the documentation they will accept, so check with them the exact requirements so you will not make a wasted trip



For Singaporeans:
Alternatively, you can choose to set up your UK account in Singapore via HSBC at least 1.5 months before departure. Do note that a processing fee will be involved and this process takes at least 4 weeks hence do check with your preferred bank for more details!
Major Banks in the UK:
1. Barclays Bank (Recommended by City University)


Procedures:
1. Students would usually receive an introductory letter from Barclays during the orientation.
2. Book an appointment with Barclays and obtain a formal document with the address of your UK residence, proof of enrolment and personal identification. You will be able to set up a Barclays Student Bank account at no cost after providing these documents to the bank!
Homepage: Barclays International Students Account
Locations: Locate a Branch
Customer Service: Contact Barclays Bank

2. Lloyds Banking Group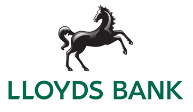 Locations: Locate a Branch
International Students Guide
Customer Service: Contact Lloyds Bank

3. HSBC


Homepage: HSBC Student Banking and Basic Bank Account
Locations: Locate a Branch
Customer Service: Contact HSBC

4. NatWest



Homepage: Banking for International students
Locations: Locate a Branch
Customer Service: Contact NatWest

5. The Royal Bank of Scotland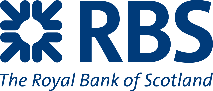 Homepage: Banking for International students
Locations: Locate a Branch
Customer Service: Contact RBS
Flying Chalks' tip:
All major banks in the UK share the same ATM machines (also known here as cash points) and will not charge you additional fees should you use your card to draw money from another bank's ATM. Do note, however, that some ATMs (especially those in news agents) will charge a small fee for withdrawing cash.

The biggest denominations dispensed by ATM machines are £20 notes. Should you need to withdraw a significant amount of cash for travelling, you can get your £20 notes changed to £50s at the bank.

We recommend that you create a bank account in Lloyds, HSBC or NatWest as the services are very good. The banks are usually opened from from 9AM- 5PM on weekdays. Each bank has different opening hours during the weekend.
Currency Exchange
Thomas Exchange offers very competitive rates as compared to airports and other money exchange offices. Order the amount you want in any currency online, and you can collect it at any of their branches in Bishopsgate, Oxford Circle, Baker Street and Kings Cross on the same day.
There is a post office on-campus located at Edward Roberts Court, Lancaster University, Lancaster, LA1 4YA. The post office is open from 9.30 am to 5.15 pm from Monday to Friday and from 9.30 am to 12.15 pm on Saturday.
For parcels within UK from £2.85 onwards, you can find more details here!
For International postage, you can find out more about it here! Singapore is under the World Zone 2.
Medical facilities on campus:
1. Lancaster University Medical Centre / King Street Practice
Lancaster's Medical Centre is located on-campus (opposite the netball/basketball courts) and in the city centre (along King Street, opposite Tesco). It serves students and staff registered with the clinic and appointments can be made between 8.30 am and 6 pm from Monday to Friday.
Flying Chalks' tip:
If you are a full-time student on a course longer than 11 months, you would already have made payment for NHS alongside your VISA application. Hence, it is important to register at a clinic once you arrive in the UK. Registration is simple, students only need to request for a form at a clinic and fill it up.
Thereafter, you can make appointments at the clinic and receive free consultations. Do keep in mind that you will still have to pay for certain prescriptions, however this would be upon collection at the pharmacy. No cash is exchanged at the GP.
2. Dental
Available on Mondays, Thursdays and Fridays, from 9 am to 1 pm and 1.30 pm to 5 pm, the dental clinic on campus offers treatment for students and staffs. You can contact 01524 594595 to make appointments (internal extension 94595).
3. Pharmacy
The pharmacy situated just off Alexandra Square is available to dispense prescriptions and for you to seek any related advice. It opens from 9 am to 6 pm from Monday to Friday and 10 am to 1 pm on Saturday.

Medical history
Should you wish to register yourself with a doctor, you will have to provide the following information for yourself and your family (if they are coming with you):
Details of any past illnesses requiring medical treatment

A full record of past immunizations
Flying Chalks' tips:
If you are on medication, ensure that you bring along sufficient medicine to cover your first few weeks of school.

Bring along your medicine or its container on your first appointment with the doctor.



Cost of health care
All international students on a Tier 4 student visa are eligible for NHS treatment. This means that you will not need to pay for hospital treatment like residents of the UK! GP consultations are free as well, however you would need to pay for some prescriptions and medications
Telecommunications:
There are 16 mobile network providers in the UK. Most students in the UK subscribe to the pay-as-you-use monthly service. This is a cheap option that provides much flexibility, as students can suspend their line anytime. It is best to check which network offers the best coverage in your area when deciding which network to subscribe to. This website shows you the coverage of each network.
Some telecommunications companies may require a credit check before providing you with a mobile contract. They would expect you to have a credit history (eg. live in the UK for at least 6-months) and would require documents such as a UK bank account and proof of residence in the UK. This option is not recommended for students who have just arrived, or are only staying for a short while.
Here are some of the biggest telecommunications companies in the UK:
1. Vodafone
Vodafone UK offers "Vodafone Free SIM" with "Big Value Bundles" that allows you to top-up, earn reward points, and cancel at any time! It functions like a "pre-paid" SIM card.

Another option is the "SIM-only Bundle" that requires you to pay monthly. You can only choose from a 30 days or a 12 months contract.
"Suggested" 30day Contract Options

Monthly Cost

£11.50

£14

£17

£19

£25

UK Data

250 MB

500 MB

1 GB

5 GB

10 GB

UK Minutes

250

500

100

500

500

UK Texts

Unlimited

Unlimited

Unlimited

Unlimited

Unlimited
"Suggested" 12-Month Contract Options
Monthly Cost
£9.50
£12
£15
£17
£18
£22
£23
UK Data

250 MB

500 MB

1 GB

5 GB

2GB

4 GB

10 GB

UK Minutes

250

500

1000

500

Unlimited

Unlimited

500

UK Texts

Unlimited

Unlimited

Unlimited

Unlimited

Unlimited

Unlimited

Unlimited
**Do note that not all available contracts are shown in the tables above. Do check their website for more information.
2. O2
O2 UK also offers "Pay as you go SIMs" with "Big Bundles"
| | | | | |
| --- | --- | --- | --- | --- |
| | £10 | £15 | £20 | £25 |
| UK Data | 500 MB | 1 GB | 2 GB | 4 GB |
| UK Minutes | 250 | 750 | 1500 | 3000 |
| UK Texts | 1000 | 2000 | 4000 | 4000 |
O2 UK offers "Pay Monthly SIMs". You can only choose from a 30 days or a 12 months contract.
30-DAY Contract Options

Monthly Cost

£12

£14.50

£17.50

£20.50

£24

£30

UK Data

250 MB

500 MB

1 GB

2 GB

4 GB

8 GB

UK Minutes

250 min

500 min

1000 min

Unlimited

Unlimited

Unlimited

UK Texts

Unlimited

Unlimited

Unlimited

Unlimited

Unlimited

Unlimited
12-Month Contract Options

Monthly Cost

£10

£12.50

£15.50

£15.50

£22

£23

UK Data

250 MB

500 MB

1 GB

2 GB

4 GB

8 GB

UK Minutes

250 min

500 min

1000 min

1000 min

Unlimited

Unlimited

UK Texts

Unlimited

Unlimited

Unlimited

Unlimited

Unlimited

Unlimited
3. EE
EE UK offers plans ranging from "Pay as you go Data Plans", "Pay as you go Plans", "Monthly/Pay as you go SIM only" and "Pay as you go packs"
30 Days Pay as you go Data Plans (No calling / texting) Options

Price

£2

£5

£10

£15

£20

£30

Data

100 MB

300 MB

1 GB

2 GB

4 GB

10 GB

Speed

4G

4G

4G

4G

Double 4G

Double 4G
30 Days Free Pay as you go EE SIMs

Price

£10
(Everything Pack)

£10
(Talk & Text Pack)

£20
(Data Pack)

Data

500 MB

-

1 GB

UK Minutes

150 min

250 min

50 min

Text

Unlimited

Unlimited

50
There are 3 types of Pay as you go packs: "Everything Packs (30 days talk text and data)", "Talk and Text Packs (7/30 days talk and text)" and "Data packs (7/30 days Data, talk and texts)"!
30 Days Monthly EE Phone SIMs

Price

£12.99

£15.99

£17.99

£20.99

£24.99

£27.99

Data

250 MB

500 MB

1 GB

2 GB

4 GM

6 GB

UK Minutes

250

500

1000

Unlimited

Unlimited

Unlimited

Text

Unlimited

Unlimited

Unlimited

Unlimited

Unlimited

Unlimited

Speed

4G

4G

4G

Double 4G

Double 4G

Double 4G
4.Three Mobile
There are 44 SIM only plans available at Three Mobile. These plans provide users with unlimited texts, 4G at no extra cost, hotspot allowances and usage abroad at no extra charges!
Top 5 30-days economically friendly plans

Price

£11

£14

£14

£19

£19

£19

Data

500 MB

1 GB

2 GB

1 GB

4 GB

4 GB

UK Minutes

200

600

200

Unlimited

600

Unlimited

Speed

4G

4G

4G

Double 4G

Double 4G

Double 4G
Flying Chalks' recommendation: Unless you use your phone a lot, purchase the Pay as You Go plan (PAYG) from Three mobile as it is cheaper, easier and more flexible! PAYG comes in £10 for 1GB of data and £20 for 12GB of data. Do keep an eye out for promotions for their 12-month contract plans. You might end up saving more.
Other than the service providers mentioned above, you can also consider GiffGaff. It is an online-only provider, which means they do not have a physical store for you to make purchases. Ordering a SIM card from GiffGaff online is simple and fast. They also offer excellent deals. Its plans offer greater flexibility as you are not tied to a 2-year contract.
User Opinions
Flying Chalks' basic summary of the service providers:
Vodafone: very popular and offers free streaming services and try-before-you-buy data schemes.
O2: Has long-running customer reward schemes and discount offers.
EE: Has the best coverage in the UK, with 4G speeds up to five times faster than 3G.
Three: Cheap calls, generous data allowances and free overseas roaming in 18 countries with 'Feel At Home' plan; ideal if you are planning on visiting other countries during your time in the UK.
IMPORTANT NUMBERS

General nationwide emergency hotline that can be used to call for an ambulance, fire truck or police (Call only when it's an emergency – crime in progress, life-endangering/ violence/ threatening situations). No charges apply.

999
(Only in England, Northern Ireland, Wales or Scotland

The number to call for less urgent matters (report crimes, stolen car, damaged property) costs 15 pence per call

101

18001 101 (Textphone for the hearing impaired)

Non-Emergency medical number

111

Reporting Terrorist Activity

999 or 0800 789 321

Tourist Complaint Hotline

0845 300 6996
qualityintourism@uk.g4s.com
Flying Chalks' tip: When you do not have signal on your phone, you will still be able to make emergency calls using other available networks. It is also advisable phones on the roadside if you meet an emergency on the highway.
Here is a list of embassies should you require urgent assistance.
Weather:
The weather in the UK is unpredictable and differs daily. Seasons usually overlap and don't follow regular patterns. Temperatures and climates vary in the different parts of the UK. You should expect colder and windy weather higher up North and wetter weather in the West.
Spring
Enjoy the blossoming of spring and thaw out the remnants of winter's cold between March to May. This is also the period where days are stretched longer with unpredictable showers so it is wise to keep an umbrella close to you. Temperatures fluctuate between 9.3oC – 15.4oC and daylight lasts between 11-15 hours.
Summer
This is the warmest season in the UK and it takes place between June and August. It is also coupled with the occasional thunderstorm. This is when you lose your coats, bring out your sunglasses, hit the beach and bathe in the sun. Temperatures range between 18.1oC – 20.6oC, sometimes reaching 30oC. Daylight normally lasts around 16 hours. Do protect your skin from the harsh UV even though it might not feel humid!
Autumn
This season is usually experienced from September to November. You will observe falling leaves and experience dipping temperatures. Early autumn can sometimes feel warm like summer while it can get very cold in November. Temperatures range from 18oC – 9.5oC and daylight lasts between 10-14 hours.
Winter
Temperatures fall in Winter and morning frosts are common. The holiday season begins in December and lasts through February. Winter in the UK is typically wet and windy. This is also the season with shortest daylight hours, lasting between 8-9 hours. Temperatures range from 6oC to 7.5oC, sometimes even plunging close to freezing point (0oC). While snow is not very common, it did snow in some years. Click here or here to find out more. Find out where are the 10 best places to visit during winter.
Flying Chalks' recommendation: It is important to always bring an umbrella with you wherever you go, because it rains very often in the UK. Do consider bringing along a sturdy umbrella that can withstand strong winds. Check the weather forecast on a regular basis.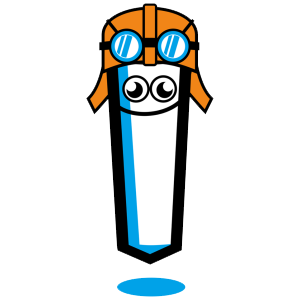 By Muhd Fahmy A. G.
2020-05-29 12:21:20
The biggest and best thing about Lancaster (both the university and the town) has to be community. From the moment you step onto campus, you are part of a college, a department, and a society (if you are one of the many students who choose to join one). With a campus compact enough that you can get from one end to the other on foot, yet spacious enough that you can always find some space for yourself, be it in the library or the Learning Zone, Lancaster University has everything you need without having to leave its grounds. Sports facilities, convenience shops, and even its own sustainable garden, campus can be said to be a town of its own! On the other hand, Lancaster town offers a wider range of shops and restaurants to suit all needs and tastes. Big enough that there will always be something new to check out, yet small enough to explore by foot, you get the whole package. Throughout your time here, you will find yourself becoming a regular at your favourite shops and being greeted with familiarity everywhere you go. Lancaster is truly a place where both academics and life thrive.
By Shyna Seah
2016-08-01 21:10:27
Situated up in the North of England, Lancaster is a small city with a slow and laid back lifestyle which you will come to fall in love once you have experienced it! Lancaster University offers excellent and strong student support especially for international students like myself. This is something I found extremely critical for both academically as well as student welfare wise. As one of the few universities that uses the collegiate system, being part of a college in University has made a great impact on adapting into university life in the UK. Not only does it gives you a sense of belonging to a smaller community on campus, it makes it easier and less intimidating to mingle around and make friends at the start of your university life. Lancaster University is a place I have grown fondly of and made invaluable friendships :-)