Maastricht University
Netherlands

Edit Guide
Download Packing List
Maastricht University (MU)
Maastricht University is a young, international, and dynamic university in the South of the Netherlands. Its international character is underlined by the fact that almost all programs are taught in English and that 47% of the approximately 16,000 students are of non-Dutch nationality. They implement the Problem-Based-Learning (PBL) system where small groups of students are given the opportunity to resolve real-life problems. PBL is hence a unique and interactive way of prioritizing students' input during classes and encouraging students to participate.
School's Main Website | International / Exchange Student Website
GPA requirement:
3.0 / 4.0
Language of instruction:
English
Courses:
The academic year is structured in blocks of eight weeks each, consisting of seven weeks of classes and one exam week. The curriculum consists of few lectures, with the remaining made up of tutorials in small groups of students. These tutorials that are taught using the Problem-Based-Learning (PBL) design requires a lot of participation and hence, preparation. As such, studying in Maastricht can be very demanding but complemented by being able to study in a fun city.
Course descriptions can be found in respective college's webpage.
Language courses
For students who would like to pick up a foreign language can choose to take a class offered at the language center (with cost extra). Check out here for more information!
Course registration process:
Registration for all courses (including language course) is done online via the university-wide intranet. Make sure to register on time to avoid a €54.20 fine. For more information on exchange programs and courses available, check out here!
Attendance policy:
It varies from faculty to faculty and course to course but is usually very strict. While attendance is not taken during lectures, it is checked during normal classes. In general, you are expected to be present and cannot miss more than 2 sessions.
Maastricht University does not have a main campus. Instead, its faculties are located around the entire city (center). Since the center is relatively small, it feels like the whole city is your campus, which gives you a feeling of great freedom and engagement with the city itself. The distances between buildings are short, so you can just walk or bike to reach any building.
Campus map:
Maastricht University's campus map can be found here!
Selected facilities:
​The Student Service Center can help you with all kinds of administrative issues that are not dealt with by your respective faculty. For example, you can get a proof of enrolment or other documents. They also have a small university shop that sells hoodies and other University of Maastricht souvenirs. The building also offers a number of silent study rooms on the second floor.
Address: Bonnefantenstraat 2, 6211 KL Maastricht
Opening Hours: Mon-Fri 8.30 am-6.00 pm
Website: https://www.maastrichtuniversity.nl/about-um/service-centres/student-services-centre
If you attend any of the inner city faculties, the library that contains all books you will need for your studies. It offers group work areas on the ground floor, several computer rooms, and silent study rooms.
Address: Grote Looiersstraat 17, 6211 JH Maastricht
Opening Hours: Mon – Fri: 8.30 am – 10.00 pm, Sat – Sun: 11.00 am – 10.00 pm (special opening hours on holidays and during exam week)
Website: https://www.maastrichtuniversity.nl/about-um/service-centres/university-library
For other learning spaces check out: http://library.maastrichtuniversity.nl/hours-and-locations/
The UM sports center contains a gym, as well as several halls to play sports or attend class (e.g. Zumba, Aerobic, Circle Training, etc).
Address: P. Debyeplein 15, 6229 HA Maastricht
Opening Hours: Mon-Fri: 7.00 am - 11.00 pm, Sat-Sun: 10.00 am - 8.00 pm
Website: https://www.maastrichtuniversity.nl/about-um/other-offices/um-sports
Food on campus:
The School of Business and Economics and the Faculty of Health, Medicine and Life Sciences have a Cafeteria where you can get lunch for around €9.00. If you just want a snack, you can easily grab a sandwich at one of the smaller cafés located in the library or other faculties.
Flying Chalks' recommendations:
There is a nice environmentally-friendly café at the Faculty of Arts and Social Sciences which serves very good freshly-brewed coffee. This café is also highly recommended for its cake and other pastries.

If you prefer a hot lunch and do not want to go to the cafeteria, you can go to Kiwi (Ezelmarkt 15, 6211 LJ Maastricht), Piano B Pizzeria (Tongersestraat 25, 6211 LL Maastricht) or Deli Belge for delicious sandwiches (Tongersestraat 44, 6211 LL Maastricht). All three options are very close to the School of Business and Economics and the inner city library.
Flying Chalks' tip: The sandwiches at the library are bigger and many students have them for lunch. It is quick and owing to its location, you can be back at your desk in no time.
Maastricht University encourages students to be involved in various organizations. Therefore, each faculty has very active student associations that organize events and the like for their respective faculty. If you are more into sports, you will most likely find your fit in one of the many Student Sport Associations.
The Dutch very much like fraternities and sororities. Even though they are open to anyone, most of their members are Dutch because it requires a lot of commitment as well as a long hazing process. This is why most foreign students are not involved in these associations.
For the full list of student associations and organisations, you can visit:
http://inkom.nl/p/118/student_associations_and_organisations
For a comprehensive list of events, you can visit:
http://maastricht-students.com/events/
Flying Chalks' tip: To get a better overview of all the possibilities to get involved, you should not miss the yearly INKOM Week held at the end of August. It is a week filled with information fairs, parties, and activities for new students to get acquainted with UM and the city itself. This week also serves as university-wide orientation week. There will be a separate orientation day for exchange students at each faculty before the start of the semester.
Orientation program:
You will be welcomed to the school through a mandatory one-day orientation program where apart from the usual academic and administrative briefings, you can also expect games and performances to make the entire session a really entertaining one!
UM is not a campus university. Instead, its faculties are scattered around the old city center, except for the medical and psychology faculties which are a little further out. The city center has everything you need, even though it also caters for the large amount of tourists that come to Maastricht every day.
For food:
If you don't want to spend a large sum on lunch, try not to eat right at the Vrijthof or Market. In general, students do not really go out for lunch outside of university places.
Flying Chalks' recommendations:
For burgers and cocktails with student-friendly prices, check out Kiwi which is located right next to the Student Service Center (Ezelmarkt 15, 6211 LJ Maastricht).

For really good lasagna or traditional Dutch food, try Eetcafé Preuverij which is very close to the Student Service Center (Kakeberg 6, 6211 KN Maastricht).
For nightlife and entertainment:
Most bars are located on Platielstraat. They operate as restaurants and cafés during the day and turn into bars during the night. There is no need to pay for entrance if there's no special event going. Most of the bars close around 2 am.
For daily necessities and groceries:
The most common supermarket in the Netherlands is "Albert Hijn". While it boasts a good assortment of items, it is quite pricey. The closest Albert Hijn to campus is located at Helmstraat 4, 6211 TA Maastricht, and many students go here.
If you want a cheaper option, you can go to "Jumbo" (Laag Mosae Forum 26, 6211 Maastricht), or Aldi (Volksplein 34b, 6214 AM Maastricht). Toiletries can be bought at "Etos" or "Kruitvat". Anything from clothing, food, and make-up, to toiletries, home interior, bike equipment or stationary can be found at "Hema".
If you forget to get some drinks for a party and the supermarkets are already closed (usually around 10pm), you can still get your drinks for the night at one of the many "Nightstores". Just be aware that prices are much higher here than in normal supermarkets.
Flying Chalks'tip: Go to Hema between 9am and 10am to get a €1.55 breakfast including a croissant, jam, egg sandwich, and tea or coffee. All three stores are located in and around the main shopping street, Grote Staat.
For shopping:
Most of Maastricht's shops are located on and around the Grote Staat. Maastricht is known for its shops. Many tourists from Germany and Belgium utilize the fact that holidays differ in the three countries to go for shopping in Maastricht when the stores in their countries are closed.
Flying Chalks' tip: The only bad time to go for shopping is on Monday morning. Due to the fact that many stores are open on Sundays, they often open only in the early afternoon on Mondays.
From Maastricht Station, you can take the bus 3,4 or 9 to Maastricht, Vrijthof (approximately 9 minutes) to be dropped off in the city center. In order to get to the School of Business and Economic, stay on any of the three busses until the stop Maastricht, Tongersestraat (11 minutes from the station).
Getting from Airport to Maastricht University
From Maastricht-Aachen Airport to Maastricht Station:
Option 1: Take Bus 59 to Maastricht Station
Duration: 42 minutes
Costs: €4.50
Option 2: Take Cab to city center
Duration: 15 minutes
Costs: ~€30
From Eindhoven Airport to Maastricht Station:
Take Bus 401 to Station, Eindhoven
Take Intercity to Maastricht
Duration: 1.5 hours
Costs: €17
From Amsterdam Schiphol to Maastricht Station:
Take Intercity to Utrecht, then to Geldermasen, then to Maastricht
Or
Take Intercity to Rotterdam, then to Eindhoven, then to Maastricht
Duration: 3 hours
Costs: ~€26
From Brussels Airport – Zaventem to Maastricht Station:
Take Intercity to Leuven, then to Liège-Guillemins, then to Maastricht
Duration: 1.35 hours
Costs: ~€23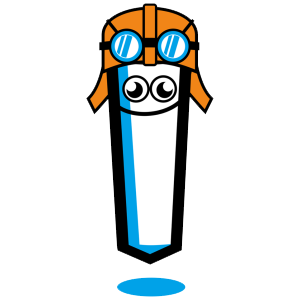 By
2016-10-01 21:19:47
Something I wish I'd known before my exchange: the high cost of living there. The food there was not as cheap as I had expected! Definitely plan well before going over, and ask seniors for accurate budgets as they'd know best. Go to AH and C1000 for cheap groceries. Maastricht is quite a chill city and it is very bicycle friendly. Everyone doesn't spend much time in school. There are only like 2 lessons for each module so you could have only 2 days of school.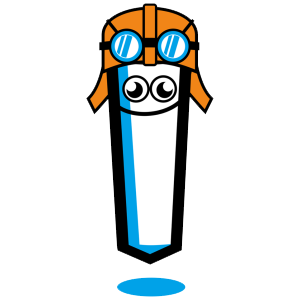 By
2016-09-26 16:27:09
A tip I have for students going on exchange to Maastricht is to start the VISA application process early! They have pretty strict rules especially for your photograph and other documents, so you might have to resubmit something if they don't approve of it. The VISA application process took about 3 months for me.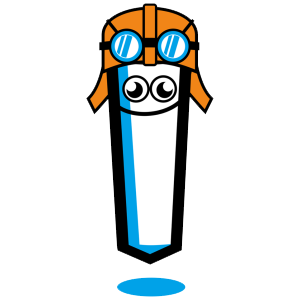 By
2016-09-23 20:32:57
Maastricht is a quiet city, but it was quite nice to return to after travelling to bigger cities in Europe. Campus life here is almost non-existent, and student clubs are expensive to join (you have to pay to join the SSA then pay to join the clubs themselves). To make friends, I'd say just hang out at a BBQ, play soccer when the weather's nice, or drink beer and chill at a pub. I got my accommodation from searching on the Facebook group. Quick tip: Don't pay for anything until you see it in person!!! Someone I know got scammed €1000! The place I got was quite small and basic, but to be honest it was just a place to sleep, so it was sufficient. You could go earlier and stay in a guesthouse while you search around for accoms, but guesthouses cost about 400-450 a month.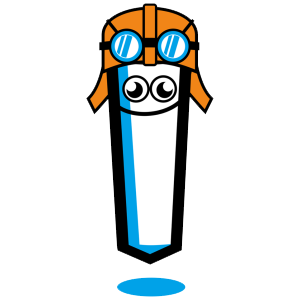 By
2016-09-22 21:09:05
I chose to have my exchange at Maastricht University as the locals there have a decent command of the English language, hence I thought it would be easier to adapt. However, upon arrival, I found out that it was not as English friendly as I had expected. For example, the train signs are all in Dutch. Luckily the train masters there mostly speak English, so you can ask them for help. There were also many other exchange students from Singapore, as well as all over Europe. I got to make friends not only with other Singaporeans from other universities but also students from around Europe.