Bangor University
United Kingdom

Edit Guide
Download Packing List
Bangor University
Situated near an 'area of outstanding natural beauty', Bangor University is a stone's throw away from Snowdonia National Park. With Snowdonia Mountain always in the background – whether you are walking to class, in the library or making your way home after a night out – there is no shortage of inspiration to be found in Bangor.
Rated gold in the Teaching Excellence Framework for high quality of teaching and student outcomes, Bangor University ranks amongst the top ten universities in the UK for student satisfaction based on the National Student Survey in 2019. With a total student population of approximately 10,000, about 17% identify as international (excluding EU citizens). With a dedicated International Education Centre and plenty of country-specific student clubs, Bangor University attracts hundreds of international students every year.
Language of instruction
English / Welsh
Entry requirements
'A' Level and three-year Diplomas are recognised for admission, with different grade requirements based on course.
Courses
The most popular courses at Bangor University are psychology and marine biology. Situated within a few metres of the sea, facilities for Marine Biology students are based in Menai Bridge, Anglesey, a commute away from university grounds.
Application process
International students can apply through UCAS or directly to the university. Alternatively, you can appoint an established study abroad consultancy firm like Flying Chalks who can assist you with the school application, VISA, accommodation and more, free-of-charge.
It is advised to go through UCAS if you are applying to a few universities as you only have to submit everything (such as educational transcripts and personal statements) once. Application fee for one university is GBP 20, and applying for two to five universities costs GBP 25.
If you have your heart set on one or two universities, applying directly to them would make more sense and save you money on application fees. However, do take note that not every university has their own application portal, some would require you to go through UCAS regardless.
Attendance policy
International students have to fulfil a minimum of 80% attendance in each module or risk having their visas revoked. Attendance for lectures are taken randomly, whereas tutors will take attendance for every seminar.
Student support
Every student is assigned a personal tutor upon enrolment. This will be a faculty member in your department, and they will be your first port of call for anything academic-related. As an international student, you may have questions about certain teaching methods or how an assignment should be completed. Most tutors are friendly and do not mind if you go to them for matters that are not strictly academic.
Bangor is a city-centre university, meaning that there are several buildings spread out across town as opposed to one sprawling campus. Anywhere above Glenrafon Hill is known as Upper Bangor, and anywhere below it is Lower Bangor. Climbing this hill was the bane of students' lives before Pontio (complete with a lift) was built – if you are reading this, you are lucky!
Arts and Humanities students are based in Main Arts in Upper Bangor, Science students are based in a variety of facilities in Lower Bangor, while Sport Science students are based on Normal Site. There are three libraries corresponding to this spread of facilities as well: Main Arts for arts students, Deiniol for Science students, and Normal Site for Sport Science. A number of computers are available for use in each library, however they are usually oversubscribed so make sure to get down early!
A campus map of the different university buildings spread throughout Bangor can be found here. https://www.bangor.ac.uk/campusmap

Selected Facilities
Pontio
Before Pontio was completed in 2015, students had to travel to neighbouring Llandudno just to catch a movie. Home to the university's arts and culture scene, Pontio boasts more than just a cinema – it also houses lecture theatres and study spaces and even has its own bar!
Besides movies, there are also live screenings of plays and so much more going on at Pontio – simply flash your student pass for student-friendly prices!
Gym/Sports Facilities
Based on Ffriddoedd site, Canolfan Brailsford include two main sport halls, three gyms, a gymnastics hall, and a climbing wall. The Astroturf is used for games such as football and hockey. There is also a fitness room situated at St Mary's site.
Gym membership is included in the rent if you stay in university halls of residence. If you stay off campus, membership is available at student prices – you can choose to pay either monthly or annually, depending on how much you plan to use it!
Food on Campus
As Bangor is not a campus university, you will easily pass by many takeaways and cafes on your way to class.
Flying Chalks' recommendations: Situated on Ffriddoedd Site however, is Bar Uno, a café and bar in one. A popular place for residents to hang out, Bar Uno not only serves hot meals and drinks, it also hosts Karaoke Night every Thursday!
Don't have much time (and money) to spare before your next lecture? Pop into Café Teras on the lower ground floor of Main Arts, where you can grab a quick and affordable lunch! With its variety of drinks and sandwiches, the café also serves hot meals. The menu changes daily so you will never tire of eating here!
Arrival
New first-year students are expected to arrive in Bangor a week before the start of the academic year for Welcome Week. If you are staying in halls of residence, your contract start date will correspond to this, so you'll know exactly when to arrive! International students arrive a few days before home students – a bus pick-up service is available at Manchester Airport if you arrive on the designated day.
You will have received your Welcome Week schedule together with your acceptance letter – this will include general activities for all freshmen as well as departmental meetings and events.
Welcome Week
The first thing you will do upon arriving in Bangor is move into your accommodation, which means meeting your flat mates! One tip for making new friends fast is to prop your door open with a suitcase while unpacking – that way, you can keep up a conversation with your flat mates at the same time! Get to know them well; after all, you will be living in close quarters for the next year.
After you have had the chance to settle in, your peer guide (a second- or third-year student from your department, assigned to each freshie) will make a visit to your flat and introduce themselves, as well as let you know about any unofficial social gatherings for freshies in your department. Take the chance to exchange numbers and ask them any queries you may have – after all, they are there to guide you!
The most popular event of the week has to be the weekend nights out, marking the end of Welcome Week. This usually takes place at Academi, the university-owned student club. If you are not big on night life, similar students often get together to plan a night in with movies and board games, so you won't be missing out!
Clubs and Societies
Although most Welcome Week events are optional, this is something not to be missed. In fact, second- and third-year students make it a point to attend Freshers Fair to join clubs and societies they have missed out on last year! Not to mention all the freebies!
Bangor prides itself on being one of very few British universities to provide free memberships to all clubs and societies – yes, you read that right! With no annual fees, the only fees you will incur will be equipment fees (for sports), transportation (if you choose to take part in competitions) and money for food and drink during socials. So, why not take the chance to try something new?
University Events
The One World Gala takes place every year, and is organised by the International Education Centre. International societies (country and culture-specific societies) put on performances and sell food and crafts to the student body.
Everyone can get involved, but if you would like to be part of the team, the university advertises internships at the start of the academic year where you can help to plan and run the One World Gala!
A short twenty-minute train ride from Holyhead (where ferries depart from Ireland), Bangor is located in an idyllic spot near the mountains and the seas. Perfect if you are an 'outdoors' person, there are many trails and gardens within walking distance.
Nearby are a handful of castles – Conwy Castle, Caernarfon Castle, Penryhn Castle… Ever wondered why the heir apparent to the British throne is called the Prince of Wales? The first Prince of Wales – Edward II – was anointed in Caernarfon Castle, after the English subjugation of Wales. Today, you can still visit this historic building and many more around Bangor!

For Food
Although Bangor is a small town, there are several places that have fast become a favourite among students and locals alike.
Flying Chalks' recommendations
For Chinese food: Try Eastern Origin, just next to the railway station. Takeaways are surprisingly cheap and you get a further discount by producing your student card! Eating in is costlier but great for an atmospheric night out.
Jasmine on the high street offers a variety of dishes for a great price too. Their chicken cutlet noodle soup is a must try!
For Italian food: Torna a Surriento on the high street is a favourite. Authentic Italian cuisine and a great wine selection make it a popular place for birthdays and nights out!
Pizza House on Holyhead Road is a must-try. Their pizzas are unlike any you can get from chain restaurants like Domino's. Even the grumpy lady at the front desk will soon become a familiar sight.
For local food: Wetherspoons, located under the Black Bull Inn, is the go-to for a good and cheap lunch. With daily deals and burgers under GBP 5, the place is bustling with families and students during lunchtime.
Belle Vue on College Road is popular for society and quiz nights because of its proximity to Main Arts. Not to mention they serve up some good food too!

For daily necessities and groceries
There are four supermarkets within walking distance of where most students live: Morrison's and Lidl in Upper Bangor, Asda and Aldi in Lower Bangor. Where you will frequent largely depends on where your accommodation is based, as it's not an easy feat carrying 4 pints of milk up Glenrafon Hill!
Morrison's and Asda are much like what you would expect of a grocery store, with aisles and delis. If you prefer the 'classic' brands such as Coca Cola, Walker's and Rowntree's, you will find yourself here most of the time.
Lidl and Aldi offer great bargains, but are much smaller stores with more cramped aisles. With many home-brand products such as soda, crisps and sweets, they come at a much cheaper price if you can compromise on taste.
Marks & Spencer's is right opposite the main bus station in Lower Bangor, and caters to those with a slightly higher budget. Considered one of the more 'premium' supermarkets in the UK, be sure to stop by here if you prefer quality.
If you are up for the hour-long walk or manoeuvring North Wales' public transport system, there is a Tesco at the outskirts of Bangor.
The nearest airport to Bangor University is Manchester Airport. Most international students choose to arrive on the designated day by the university as they offer a bus pick-up service. It drops you off right at your accommodation site, something you will be thankful for with all that heavy luggage!
If you are arriving any other day, train travel would be the next best option. However, with it taking almost 3 hours and at least 1 change, it may not be the best idea with bulky luggage. Upon arriving at Bangor train station, you can choose to take a taxi to your accommodation – this will not cost more than GBP 5 as Bangor is a small place!
The last resort would be to take a taxi, as these can get very expensive. Booking in advance would assure you of a rate you are comfortable with.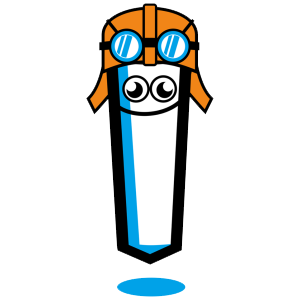 By Muhd Fahmy A. G.
2020-05-29 12:18:43
Although I am self-admittedly an 'indoor' person, studying at Bangor University has really changed my perception and relationship with the countryside. If you asked me now, I would hesitate about choosing a city university! As a Creative Writing student, the idyllic views from the library and all over Bangor have been the inspiration for a few of my pieces. If I'm feeling tired or uninspired, all I need to do is take a walk through the streets. I have also had the chance to discover rural Wales and visited a few of the surrounding castles. As someone deeply interested in English history, there is always somewhere new (although most of them are over a hundred years old) and exciting to visit! Student life has gotten even better with the completion of Pontio, where students now get our own cinema in Bangor. Previously, we had to travel to Llandudno just to catch the latest movie. Besides movies, there are also live screenings of plays and more, perfect for a Literature student like myself! The school of English and Creative Writing frequently hosts writers' visits and readings as well, and all students are welcome to join! I would really recommend Bangor to any student, regardless of whether you see yourself as more of a 'town' or 'city' person. I am a city girl through and through and have never regretted choosing Bangor once.