Bangor University
United Kingdom

Edit Guide
Download Packing List
Everything in Bangor is within walking distance, with no need for public transport unless you are planning on travelling out of town.
Buses
Situated in front of M&S and Burger King, the main bus stop on Bangor's high street will take you to a variety of destinations around North Wales such as Llandudno. Popular for shopping, students will travel to Llandudno's industrial park for a day out. Total travel time is two hours there and back.
Trains
Trains link Bangor to all major cities in the UK, the nearest being Chester, which takes about an hour and a half. In the other direction is Holyhead, where ferries depart for Ireland.
Flying Chalks' tip: Apply for a 16-25 railcard at the start of the year, which will give you 30% off train travel. Costing GBP 30 for a year and GBP 70 for 3 years, you will quickly save this amount and more as train travel is not cheap.
Taxis
Taxis are not generally needed in Bangor, but can be a lifesaver when you are arriving with lots of luggage. It will not cost more than GBP 5 as Bangor is very small.
There are cash points scattered throughout upper and lower Bangor, meaning you will always be minutes away from one. The only banking service located within the university is Santander in Main Arts Library, and you will be given information on this during Welcome Week. However, many students choose to go for other banks located on the high street as well, such as HSBC and NatWest.
Once you open a bank account (savings or current account), the bank would usually issue a debit card, a PIN and a dongle for phone or online banking.
To set up a bank account, you will be required to provide the bank with:
Passport or national photo ID card (EU citizens)

Proof of student status – with updated UK address and contact number
Each bank has different requirements on opening a bank account, with differing minimum balances and service charges. Do visit the British Bankers' Association (International Students) (BBA) for more information or download the BBA International Students guide to help you choose the bank that is most suitable for you!

Flying Chalks' recommendations:
It is recommended that you make an appointment to open an account with the bank, especially with popular banks like HSBC as they get very busy during the September-October period.

Even if you make an appointment, be prepared for a 1-2 weeks' wait as all international students will be setting up their accounts at the same time

Make sure you bring sufficient cash to tide you through the first 2-3 weeks. Setting up a UK bank account and transferring money can take more time than expected.

Bank branches are very specific about the format of the documentation they will accept, so check with them the exact requirements so you will not make a wasted trip
For Singaporeans:
Alternatively, you can choose to set up your UK account in Singapore via HSBC at least 1.5 months before departure. Do note that a processing fee will be involved and this process takes at least 4 weeks hence do check with your preferred bank for more details!

Flying Chalks' tips:
All major banks in the UK share the same ATM machines (also known here as cash points) and will not charge you additional fees should you use your card to draw money from another bank's ATM. Do note, however, that some ATMs (especially those in news agents) will charge a small fee for withdrawing cash.

The biggest denominations dispensed by ATM machines are £20 notes. Should you need to withdraw a significant amount of cash for travelling, you can get your £20 notes changed to £50s at the bank.

We would recommend that you create a bank account in Lloyds, HSBC or NatWest as the services are very good. The banks are usually opened from from 9AM- 5PM on weekdays. Each bank has different opening hours during the weekend.
The post office is located within WHSmith on the high street. You can bring any letters or parcels you have to post here. You will also need to pick up your residence permit here in the first week.
All students are required to register at Bodnant Medical Centre, a short walk from Ffriddoedd. Medical service is free for all students, and you will receive information on how to register during Welcome Week. All you have to do is fill up a form and drop it off at the centre. Consultations are via appointment only.
To collect your prescription or purchase over-the-counter medication, head to Boots on high street.
There are 16 mobile network providers in the UK. Most students in the UK subscribe to the pay-as-you-use monthly service. This is a cheap option that provides much flexibility, as students can suspend their line anytime. It is best to check which network offers the best coverage in your area when deciding which network to subscribe to. This website shows you the coverage of each network.
Some telecommunications companies may require a credit check before providing you with a mobile contract. They would expect you to have a credit history (eg. live in the UK for at least 6-months) and would require documents such as a UK bank account and proof of residence in the UK. This option is not recommended for students who have just arrived, or are only staying for a short while.
Here are some of the biggest telecommunications companies in the UK:
1. Vodafone
Vodafone UK offers "Vodafone Free SIM" with "Big Value Bundles" that allows you to top-up, earn reward points, and cancel at any time! It functions like a "pre-paid" SIM card.
Another option is the "SIM-only Bundle" that requires you to pay monthly. You can only choose from a 30 days or a 12 months contract.
"Suggested" 30day Contract Options

Monthly Cost

£11.50

£14

£17

£19

£25

UK Data

250 MB

500 MB

1 GB

5 GB

10 GB

UK Minutes

250

500

100

500

500

UK Texts

Unlimited

Unlimited

Unlimited

Unlimited

Unlimited
"Suggested" 12-Month Contract Options

Monthly Cost

£9.50

£12

£15

£17

£18

£22

£23

UK Data

250 MB

500 MB

1 GB

5 GB

2GB

4 GB

10 GB

UK Minutes

250

500

1000

500

Unlimited

Unlimited

500

UK Texts

Unlimited

Unlimited

Unlimited

Unlimited

Unlimited

Unlimited

Unlimited
**Do note that not all available contracts are shown in the tables above. Do check their website for more information.
2. O2
O2 UK also offers "Pay as you go SIMs" with "Big Bundles"
| | | | | |
| --- | --- | --- | --- | --- |
| | £10 | £15 | £20 | £25 |
| UK Data | 500 MB | 1 GB | 2 GB | 4 GB |
| UK Minutes | 250 | 750 | 1500 | 3000 |
| UK Texts | 1000 | 2000 | 4000 | 4000 |
O2 UK offers "Pay Monthly SIMs". You can only choose from a 30 days or a 12 months contract.
30-DAY Contract Options

Monthly Cost

£12

£14.50

£17.50

£20.50

£24

£30

UK Data

250 MB

500 MB

1 GB

2 GB

4 GB

8 GB

UK Minutes

250 min

500 min

1000 min

Unlimited

Unlimited

Unlimited

UK Texts

Unlimited

Unlimited

Unlimited

Unlimited

Unlimited

Unlimited
12-Month Contract Options

Monthly Cost

£10

£12.50

£15.50

£15.50

£22

£23

UK Data

250 MB

500 MB

1 GB

2 GB

4 GB

8 GB

UK Minutes

250 min

500 min

1000 min

1000 min

Unlimited

Unlimited

UK Texts

Unlimited

Unlimited

Unlimited

Unlimited

Unlimited

Unlimited
3. EE
EE UK offers plans ranging from "Pay as you go Data Plans", "Pay as you go Plans", "Monthly/Pay as you go SIM only" and "Pay as you go packs"
30 Days Pay as you go Data Plans (No calling / texting) Options

Price

£2

£5

£10

£15

£20

£30

Data

100 MB

300 MB

1 GB

2 GB

4 GB

10 GB

Speed

4G

4G

4G

4G

Double 4G

Double 4G
30 Days Free Pay as you go EE SIMs

Price

£10
(Everything Pack)

£10
(Talk & Text Pack)

£20
(Data Pack)

Data

500 MB

-

1 GB

UK Minutes

150 min

250 min

50 min

Text

Unlimited

Unlimited

50
There are 3 types of Pay as you go packs: "Everything Packs (30 days talk text and data)", "Talk and Text Packs (7/30 days talk and text)" and "Data packs (7/30 days Data, talk and texts)"!
30 Days Monthly EE Phone SIMs

Price

£12.99

£15.99

£17.99

£20.99

£24.99

£27.99

Data

250 MB

500 MB

1 GB

2 GB

4 GM

6 GB

UK Minutes

250

500

1000

Unlimited

Unlimited

Unlimited

Text

Unlimited

Unlimited

Unlimited

Unlimited

Unlimited

Unlimited

Speed

4G

4G

4G

Double 4G

Double 4G

Double 4G
4.Three Mobile
There are 44 SIM only plans available at Three Mobile. These plans provide users with unlimited texts, 4G at no extra cost, hotspot allowances and usage abroad at no extra charges!
Top 5 30-days economically friendly plans

Price

£11

£14

£14

£19

£19

£19

Data

500 MB

1 GB

2 GB

1 GB

4 GB

4 GB

UK Minutes

200

600

200

Unlimited

600

Unlimited

Speed

4G

4G

4G

Double 4G

Double 4G

Double 4G
Flying Chalks' recommendation: Unless you use your phone a lot, purchase the Pay as You Go plan (PAYG) from Three mobile as it is cheaper, easier and more flexible! PAYG comes in £10 for 1GB of data and £20 for 12GB of data. Do keep an eye out for promotions for their 12-month contract plans. You might end up saving more.
Other than the service providers mentioned above, you can also consider GiffGaff. It is an online-only provider, which means they do not have a physical store for you to make purchases. Ordering a SIM card from GiffGaff online is simple and fast. They also offer excellent deals. Its plans offer greater flexibility as you are not tied to a 2-year contract.
User Opinions
Flying Chalks' basic summary of the service providers:
Vodafone

: very popular and offers free streaming services and try-before-you-buy data schemes.

O2

: Has long-running customer reward schemes and discount offers.

EE:

Has the best coverage in the UK, with 4G speeds up to five times faster than 3G.

Three

: Cheap calls, generous data allowances and free overseas roaming in 18 countries with 'Feel At Home' plan; ideal if you are planning on visiting other countries during your time in the UK.
IMPORTANT NUMBERS

General nationwide emergency hotline that can be used to call for an ambulance, fire truck or police (Call only when it's an emergency – crime in progress, life-endangering/ violence/ threatening situations). No charges apply.

999
(Only in England, Northern Ireland, Wales or Scotland

The number to call for less urgent matters (report crimes, stolen car, damaged property) costs 15 pence per call

101

18001 101 (Textphone for the hearing impaired)

Non-Emergency medical number

111

Reporting Terrorist Activity

999 or 0800 789 321

Tourist Complaint Hotline

0845 300 6996
qualityintourism@uk.g4s.com
Flying Chalks' tip:

When you do not have signal on your phone, you will still be able to make emergency calls using other available networks. It is also advisable phones on the roadside if you meet an emergency on the highway.
Here is a list of embassies should you require urgent assistance.

Weather:
The weather in the UK is unpredictable and differs daily. Seasons usually overlap and don't follow regular patterns. Temperatures and climates vary in the different parts of the UK. You should expect colder and windy weather higher up North and wetter weather in the West.
Spring
Enjoy the blossoming of spring and thaw out the remnants of winter's cold between March to May. This is also the period where days are stretched longer with unpredictable showers so it is wise to keep an umbrella close to you. Temperatures fluctuate between 9.3oC – 15.4oC and daylight lasts between 11-15 hours.
Summer
This is the warmest season in the UK and it takes place between June and August. It is also coupled with the occasional thunderstorm. This is when you lose your coats, bring out your sunglasses, hit the beach and bathe in the sun. Temperatures range between 18.1oC – 20.6oC, sometimes reaching 30oC. Daylight normally lasts around 16 hours. Do protect your skin from the harsh UV even though it might not feel humid!
Autumn/Fall
This season is usually experienced from September to November. You will observe falling leaves and experience dipping temperatures. Early autumn can sometimes feel warm like summer while it can get very cold in November. Temperatures range from 18oC – 9.5oC and daylight lasts between 10-14 hours.
Winter
Temperatures fall in Winter and morning frosts are common. The holiday season begins in December and lasts through February. Winter in the UK is typically wet and windy. This is also the season with shortest daylight hours, lasting between 8-9 hours. Temperatures range from 6oC to 7.5oC, sometimes even plunging close to freezing point (0oC). While snow is not very common, it did snow in some years. Click here or here to find out more. Find out where are the 10 best places to visit during winter.
Flying Chalks' recommendation: Do not bother bringing an umbrella when it rains – the strong winds will easily blow it inside out and render it useless. Instead, invest in a good, thick windbreaker with a hood that can be tied around your head. Rain in the UK does not fall as 'heavily' as rain in Singapore and it is highly unlikely you will get drenched unless there is a storm.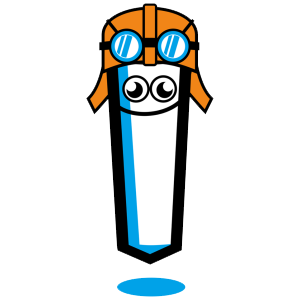 By Muhd Fahmy A. G.
2020-05-29 12:18:43
Although I am self-admittedly an 'indoor' person, studying at Bangor University has really changed my perception and relationship with the countryside. If you asked me now, I would hesitate about choosing a city university! As a Creative Writing student, the idyllic views from the library and all over Bangor have been the inspiration for a few of my pieces. If I'm feeling tired or uninspired, all I need to do is take a walk through the streets. I have also had the chance to discover rural Wales and visited a few of the surrounding castles. As someone deeply interested in English history, there is always somewhere new (although most of them are over a hundred years old) and exciting to visit! Student life has gotten even better with the completion of Pontio, where students now get our own cinema in Bangor. Previously, we had to travel to Llandudno just to catch the latest movie. Besides movies, there are also live screenings of plays and more, perfect for a Literature student like myself! The school of English and Creative Writing frequently hosts writers' visits and readings as well, and all students are welcome to join! I would really recommend Bangor to any student, regardless of whether you see yourself as more of a 'town' or 'city' person. I am a city girl through and through and have never regretted choosing Bangor once.