By
Muhammad Fahmy
23 August 2022
Studying abroad has always been something that I aspired to do. To be overseas, to experience the student life in another country, and to experience the freedom and independence was something that I always found to be exciting and thrilling.
The day I got my STPM results, I knew for a fact that I wanted to continue my studies abroad. I started researching universities in Australia and the UK, but the majors I was interested in did not fit my budget. I kept researching for other options and that was when I found Singapore Institute of Management Global Education (SIM). SIM is a private education institution in Singapore that partners with top ranking and reputable universities from Australia, Europe, the United Kingdom, and the United States. They offered many majors from each country, and they had the major that I was interested in: Bachelor's degree in Business Marketing. It was awarded by Royal Melbourne Institute of Technology also famously known as RMIT.
This was the perfect school! I'll be abroad, getting a degree from Australia while doing it in Singapore at almost half the price if I were to do it in Melbourne and also, the standard of living, as compared to Melbourne, is definitely cheaper. My mind was made. I told my parents of my plans and I started preparing all the necessary documents I would need.
Long story short, it was a week before I started school. I went for SIM's orientation, and we were given a tour of the campus and all its facilities. We also learnt quite a lot about life in Singapore from the student leaders that brought us around the campus. They shared with us the dos and don'ts in Singapore such as no smoking indoors, don't litter and things like that. They also shared with us the usual hot spots where young adults, like us, likes to hang out. One of them being Bugis street.
Day one of school started and I couldn't be more excited! It was both exciting and nerve-wrecking. I mean, everything was new for me. New school, new people, new environment. Took me a while to adapt but after I adapted, school was different from in Malaysia where lessons were all taught in our national language: Malay. In Singapore, all their modules are taught in English, and it was somewhat refreshing in my opinion. The lecturers in SIM are all really helpful, provided you are eager to learn. Asking them questions is easy because they are ready to assist students as best as they can.
Just like any other university, students are to be independent and to do research for their assignments. Yes, lecturers will assist but they don't spoon-feed student answers.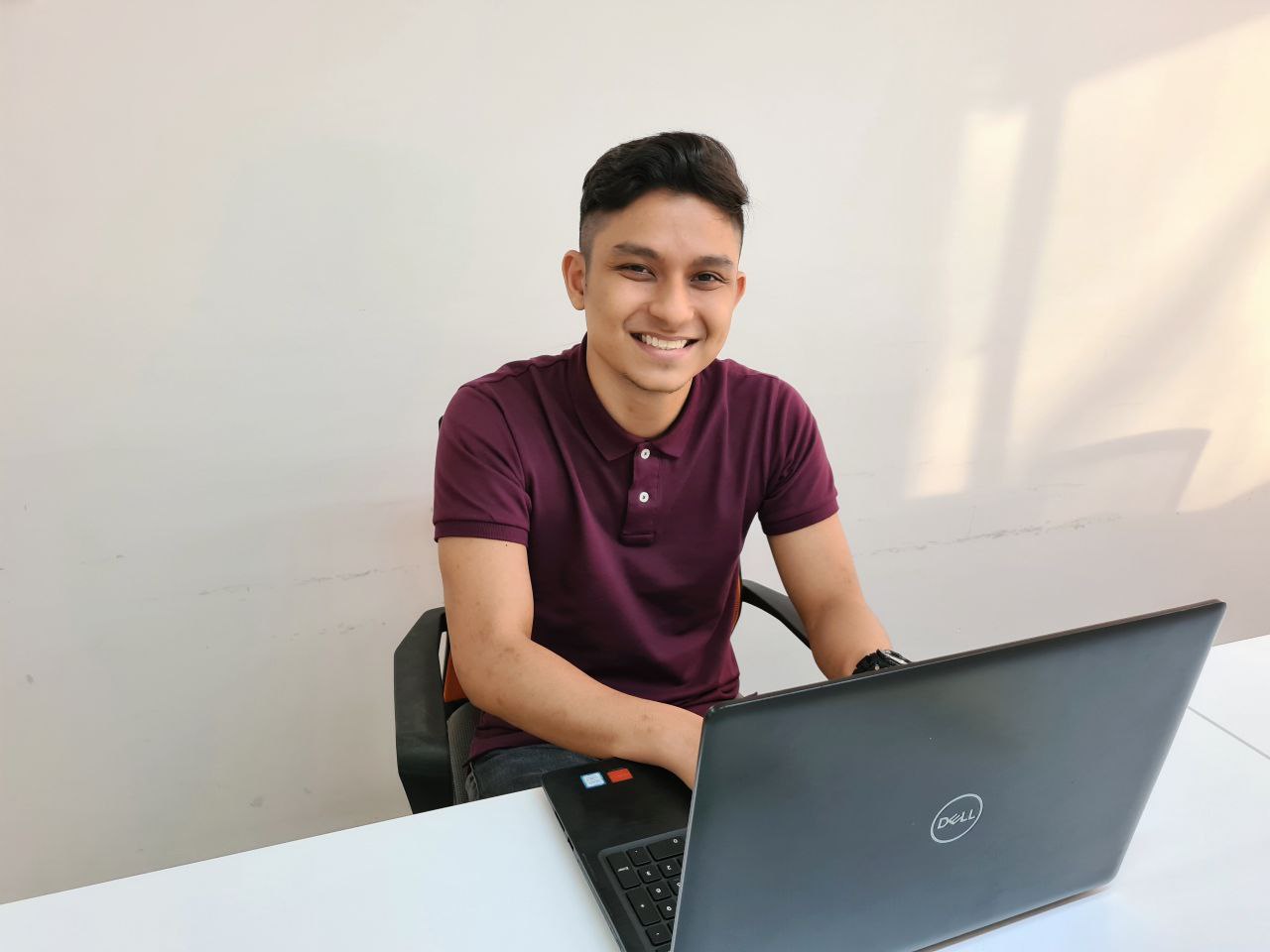 Finishing up my Market Research assignment

After the first week of lessons, I decided to join a club in SIM. It was really a tough choice because SIM had a wide variety of clubs to choose from. From sports to academic clubs. It took me a while to decide before I finally decided to join photography! It was really an enjoyable time as the members all came from all over. I really enjoyed when members shared about their home countries which opened up my eyes to all the differences there were between all the countries.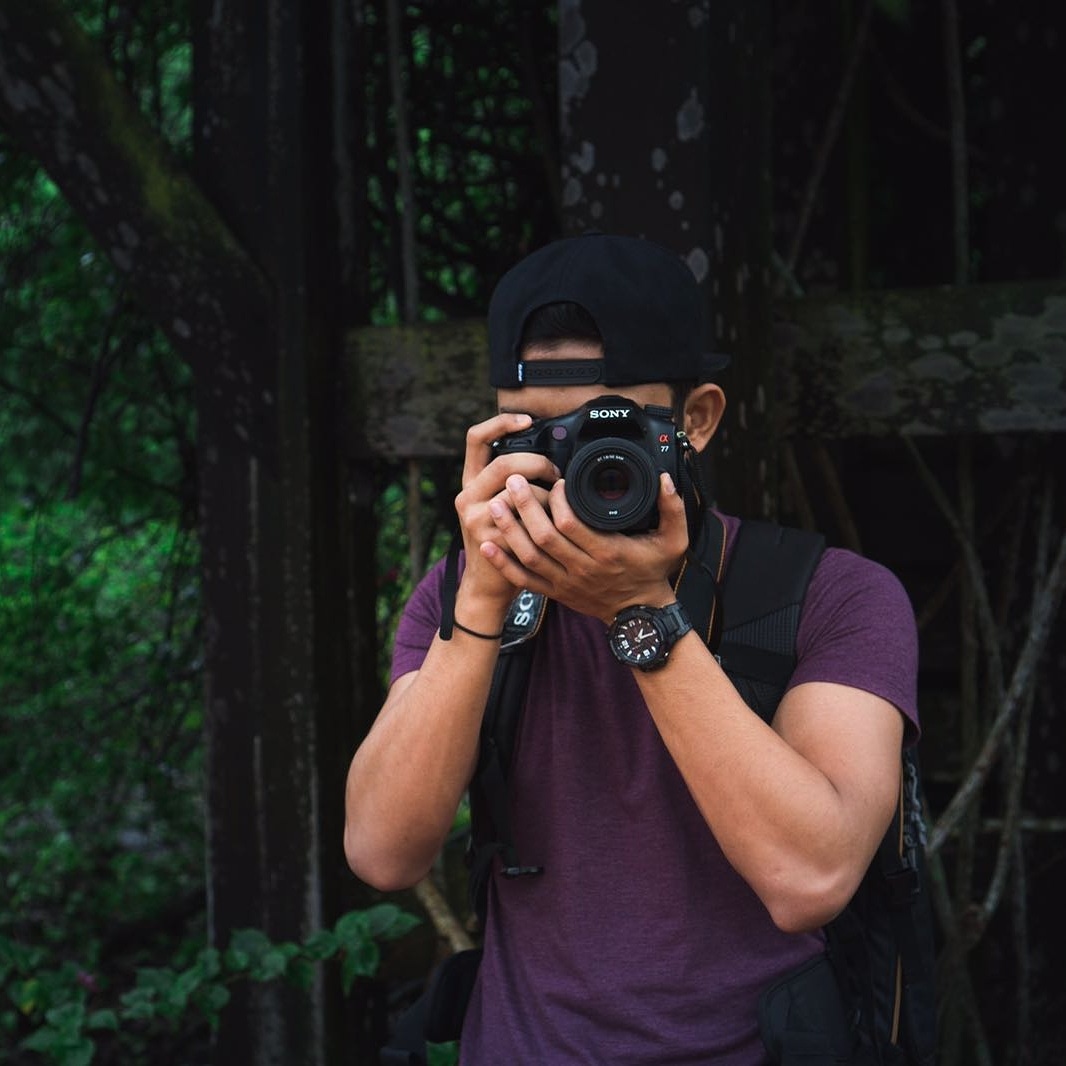 On one of our Photography Expeditions in Singapore Botanic Garden

During the time I was in SIM, it was really an experience like no other. The culture was different, the people were different and the whole environment was different! Studying abroad has given me exactly what I wanted to experience. The independence, the freedom, making friends and knowing more about other people and other cultures. Truly an experience I can never forget!
---
Belajar di luar negara merupakan impian dan cita-cita saya. Untuk berada di luar negara, untuk mendapatkan pengalaman belajar di negara lain, dan untuk merasai kebebasan adalah sesuatu yang saya rasa menarik dan menyeronokkan.
Pada hari saya mendapat keputusan STPM, saya bercadang saya ingin melanjutkan pelajaran ke luar negara. Saya mula mencari peluang belajar luar negara seperti universiti di Australia dan UK, tetapi jurusan yang saya minati tidak menepati bajet saya.
Saya terus bercadang untuk mencari pilihan lain dan ketika itulah saya menemui Institut Pendidikan Global Pengurusan Singapura (SIM). SIM ialah institusi pendidikan swasta di Singapura yang bekerjasama dengan universiti bertaraf tinggi dan bereputasi dari Australia, Eropah, United Kingdom dan Amerika Syarikat. Mereka menawarkan banyak jurusan dari setiap negara, dan mereka mempunyai jurusan yang saya minati: Ijazah Sarjana Muda dalam Pemasaran Perniagaan. Ia telah dianugerahkan oleh Institut Teknologi Diraja Melbourne yang juga dikenali sebagai RMIT.
Ini adalah sekolah yang sesuai untuk saya! Saya akan ke luar negara, mendapatkan ijazah dari Australia dan belajar di Singapura lebih murah berbanding di Melbourne. Selain dari itu, kos kehidupan di Singapura lebih murah, berbanding Melbourne. Saya memberitahu ibu bapa saya tentang rancangan saya dan saya mula menyediakan semua dokumen yang saya perlukan.
Seminggu sebelum saya mula bersekolah, saya pergi sesi orientasi di SIM, dan kami membuat lawatan ke kampus untuk melihat semua kemudahannya. Kami juga belajar banyak tentang kehidupan di Singapura daripada ketua pelajar yang membawa kami ke sekitar kampus. Mereka berkongsi dengan kami perkara yang boleh dan tidak boleh dilakukan di Singapura seperti kita tidak boleh membuang sampah sembarangan dan sebagainya. Mereka juga berkongsi dengan kami tempat terkenal di mana ramai orang muda seperti kami suka meluangkan masa. Salah satunya ialah "Bugis Street".
Hari pertama sekolah bermula dan saya amat teruja! Pengalaman sangat menarik dan sesuatu yang tidak pernah dialami. Semuanya merupakan sesuatu yang menyegarkan. Sekolah baharu, mengenali orang-orang baharu dan persekitaran baharu. Saya memerlukan sedikit masa untuk menyesuaikan diri kerana sekolah di Singapura berbeza dengan di Malaysia, kerana di Singapura, semua mata pelajaran diajar dalam bahasa kebangsaan mereka: Bahasa Inggeris. Ia agak menyegarkan pada pendapat saya. Pensyarah di SIM semuanya sangat membantu, dengan akan membuat anda bersemangat untuk belajar. Bertanya soalan kepada mereka adalah mudah kerana mereka bersedia untuk membantu pelajar sebaik mungkin.
Sama seperti universiti lain, pelajar harus berdikari dan membuat penyelidikan untuk tugasan mereka. Ya, pensyarah akan membantu tetapi mereka tidak memberi jawapan kepada pelajar.
Selepas minggu pertama pelajaran, saya memutuskan untuk menyertai kelab di SIM. Ia benar-benar pilihan yang sukar kerana SIM mempunyai pelbagai jenis kelab untuk dipilih. Dari sukan hingga ke kelab akademik. Saya mengambil sedikit masa untuk membuat keputusan sebelum akhirnya memutuskan untuk menyertai fotografi! Ia benar-benar masa yang menyeronokkan kerana ramai ahli fotografi datang dari seluruh dunia. Saya berasa sungguh bahagia apabila ahli-ahli fotografi berkongsi tentang negara asal mereka yang membuat saya sedar tentang semua perbezaan yang ada antara semua negara.
Sepanjang saya berada di SIM, ia benar-benar pengalaman yang tiada bandingannya. Budayanya berbeza, orangnya berbeza dan seluruh persekitarannya berbeza! Belajar di luar negara telah memberikan saya apa yang saya ingin alami. Kebebasan, kawan-kawan baharu dan mengetahui lebih lanjut tentang orang lain dan budaya lain. Benar-benar pengalaman yang tidak dapat saya lupakan!