According to OECD's latest PISA survey, Singapore came out top to claim the title of having "the World's best education system". The country is home to many of the world's leading public and private universities, and students who have graduated from Singapore have consistently outperformed their global peers in both academic rankings and job market competitiveness!
However, the assurance of high quality education is just one of the many reasons why tens of thousands of students come to Singapore each year to pursue their studies.
Here are 5 other top reasons why you should study in Singapore: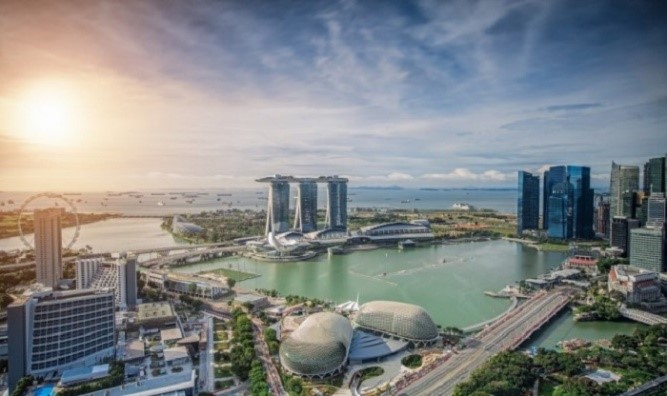 Attractive job market: Singapore is a very wealthy state; ranking 4th in the World in terms of GDP per capita. This is supported by its strong economy and very low unemployment rate at just 2.2%. And the good news is that the country also hires many foreigners to support its economy!

By studying in Singapore, you will have an edge over other foreigners as you can better understand its job market, unique culture and work environment. In addition, by being physically in Singapore, you will also be able to search for jobs and attend interviews.

Global network & perspective: Singapore is one of the few cosmopolitan societies in the world where people of different races, cultures and religions live harmoniously and interaction between the groups are commonly seen. By studying in Singapore, you will have plenty of opportunities to learn more about other cultures and religions, as well as build your own global network of friends!

With an increasing number of companies seeking for employees with a global network and perspective, you can also expect to find yourself more attractive in the job market following your education in Singapore.

Modern city with World-class living standards: Voted as the "best place to live, work and play", you can be assured that your stay in Singapore will be as enjoyable and comfortable as it can get! Well-developed public transportation system, readily accessible amenities and a wide range of entertainment are just some of the many factors contributing to this reputation!

Safety: Singapore is ranked the 2nd safest city in the World according to the Economist Intelligence Unit's Safe Cities Index 2017. In year 2016, the city reported 135 days in total without any crimes!

Hence, you can hang out till late into the night or travel alone around the city without worrying about your own safety

Affordable cost of living: Contrary to popular belief, it is actually very affordable for students to study and live in Singapore. Refer to the section below to find out more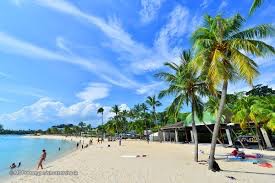 Sentosa Beach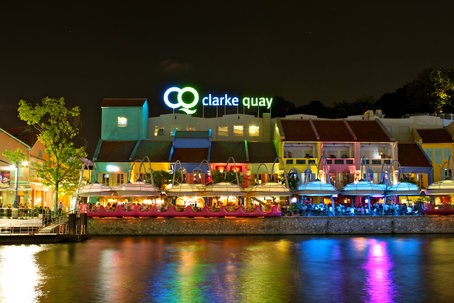 Clarke Quay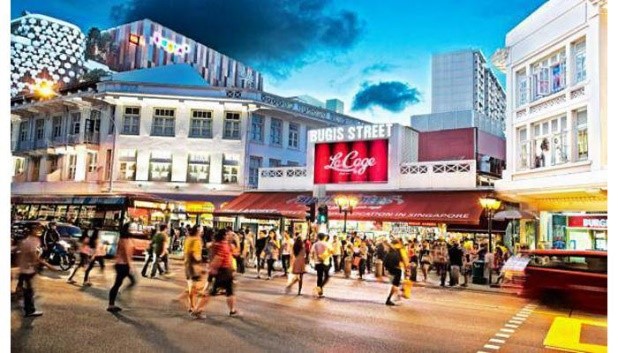 Bugis
Studying in Singapore is highly affordable and merely a fraction of costs compared to countries like the US & UK!
Tuition Fees
English language program: From USD $750 (more details here)
Diploma: USD $5,000 – $14,000
Bachelor's degree: USD $9,000 – $20,000 a year on average
Graduate's degree: USD $15,000 – $30,000
Cost of Living
Accommodation: USD $400 – $600 per month
Meals: USD $2 – $4 per meal
Transportation: USD $50 – $70 per month
Here are what we do to ensure you have an unforgettable study abroad experience!
Full Study Abroad Package
University placement
University applications can be torturous with their countless deadlines and standard protocols. Save yourself the unnecessary confusion or hassle as we guide you in preparing all the required documents for your application.

VISA Application
Travel with peace of mind as we assist you in your VISA application.

Accommodation
Feel the relief when accommodation is no longer a pressing concern as we assist you in finding a perfect home for your stay, free-of-charge!

Dedicated advisory team
Get direct access to our multilingual team based in Singapore and be assured a prompt response. Simply reach out to them whenever you need advice during your studies in Singapore and you will have nothing to fear even in a foreign environment!

Travel Discounts
Take the chance to explore Singapore while you're here! With us, you can maximise the fun as you enjoy exclusive discounts to attraction tickets, tours, and transportation!

Access to Flying Chalks platform
Receive full access to our Flying Chalks platform, where the answer to urgent queries or information you need about Korea and its universities is just a click away.

Access to Flying Chalks community
Discover and meet students from around the globe who can be your best companions while studying abroad. In addition, receive special invites to join outings and events to make your stay even more memorable!

Internship & Student Ambassador opportunity
If you're on the lookout for work opportunities to enhance your academic experience, here's a bonus for you. Should you demonstrate potential as a student during your time in Singapore, you stand a chance at being recruited as a Flying Chalks Intern or Student Ambassador!
All these amazing benefits at no added service cost? Don't worry, there's no catch to it. This is made possible because of our partnerships with universities in Singapore!

Now that you have everything you need to know, get ahead of the crowd and apply in the link below!