By
Dylan
10 September 2016

As a part of our curriculum, we are required to fly over to our main campus in University of Birmingham for a semester.

I flew here with lots of doubts and uncertainties but those didn't last longer than a week! Adaptation was pretty easy because all you have to do is open up your "golden mouth" and ask questions! People here are more than willing to help!

School life comparing to back at home is a lot less taxing, with approximately six hours of lecture a week. This gives me oodles of time to travel around the UK. On top of that, the nice cooling weather (sometimes erratic) and amazing scenery invalidates any form of stress you might face in school!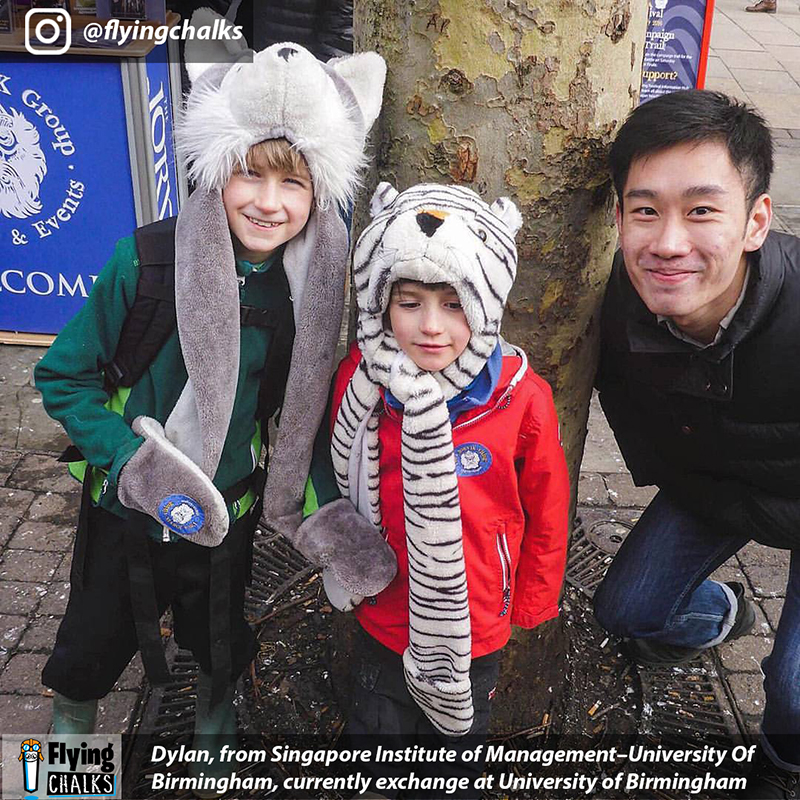 Dylan, from Singapore Institute of Management–University Of Birmingham (SIM-UOB), currently exchange at University of Birmingham
Enjoy what you have just read? Sign up at Flying Chalks to receive more study abroad and travel content from us!
Share your experiences in the comment box below!