By
Shafaye
08 September 2016
I've only been here at Manchester for a short while but in my 3 weeks here I've experienced the warmth of the British people. The people at Uni of Manchester have been nothing short of welcoming and friendly, which really helped me settle in.

Academics-wise, the system is quite different from SMU with lectures, seminars and tutorials, and a much lighter workload, so it's a nice change of pace after 3 years of the SMU system. I'm looking forward to the rest of the sem at UOM!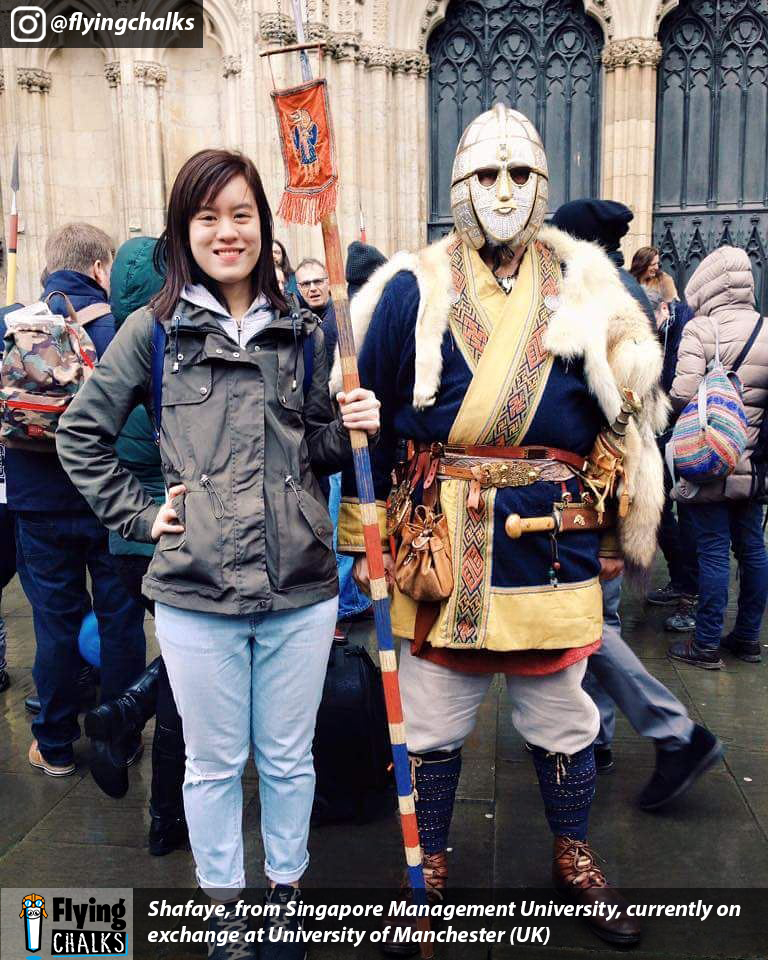 Shafaye, from Singapore Management University, currently on exchange at University of Manchester (UK).
Enjoy what you have just read? Sign up at Flying Chalks to receive more study abroad and travel content from us!
Share your experiences in the comment box below!