By
Nhi
23 August 2022
If you are looking to travel, experience a foreign culture and learn a new language all at the same time, you can now do so with our Official Korean Language Program, in partnership with Hanyang University!


Hanyang University is one of the Top 5 Universities in South Korea and they are now offering an attractive Korean language program that is open to students of all nationalities!



Each Korean language semester is 10 weeks long. After which there will be 2-3 weeks of holiday. In total, each semester is 3 months long. There are 4 intakes a year: Spring (March), Summer (June), Fall (September), and Winter (December). Students who wish to stay in Korea for a longer period can simply sign up for more semesters to study for up to a year or more.
For students applying for just one semester, it would cost approximately USD$1,890 for the tuition and program fee, and USD 90 for the application fee. For more information on the detailed pricing, please contact us for a free consultation.

Classes are from Monday to Friday, 4 hours a day, a total of 200 class hours taught by native Korean language teachers on campus. You will learn alongside international friends from Japan, Germany, the US, China, the UK, and more!
There is also the online option where you can still get to learn Korean "live" from Hanyang University's language teacher, alongside friends from around the world. Many students who want to save on travel and accommodation expenses have opted for this option.
Alternatively, students can also opt for a 2-3 weeks program that will be more affordable than the regular program of 10 weeks, though the 2-3 weeks program is only offered at limited periods throughout the year.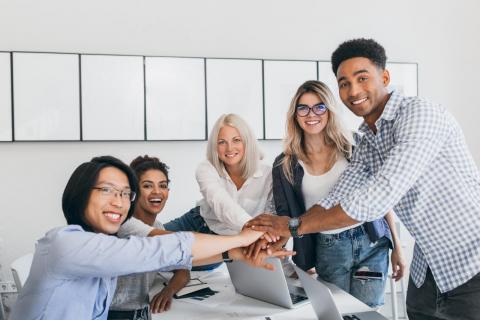 You will not only be learning Korean but also participate in various cultural activities like Kimchi-Making or Field Trips throughout the semester. As classes are just half a day, the program also gives you plenty of time to explore the city on weekdays and even travel around the country on weekends!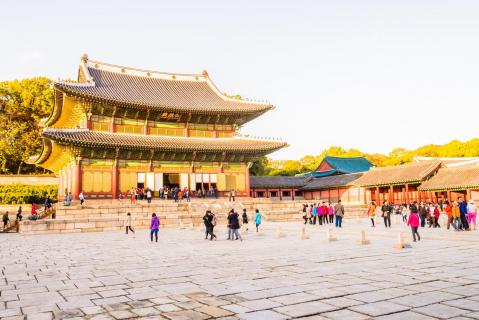 This program is available for students of all Korean language proficiency levels. There will be a Korean language proficiency test held before the start of the program to assess each student's proficiency in the language. Hanyang University will then allocate each student to a Korean language level (from Level 1 to 6) that is best suited for them.
As long as you have graduated or are graduating from high school, you can apply for it. If you wish to know more, you can Sign Up for a Free Consultation below and ask us all the questions you have!