07 March 2018
5 Reasons to Study in South Korea (that aren't K-Pop!)

1. The Array of Top Educational Institutions to Choose from

South Korea is home to a whopping 29 institutions listed in the QS World Rankings 2018. Of these, 6 South Korean universities also rank within the top-20 positions in the QS Asia University Rankings 2018. You can definitely expect to receive quality education and study alongside some of the brightest and most innovative minds!
On top of that, South Korea is also home to many specialised institutions offering unique courses; take for example K-pop dance offered by Sejong University, or learn Fine Arts at Korea's National University of Arts! Qualified language academies also offer you the opportunity to learn Korean, while immersing yourself in the culture for a truly authentic experience.
2. The Affordability of Studying Abroad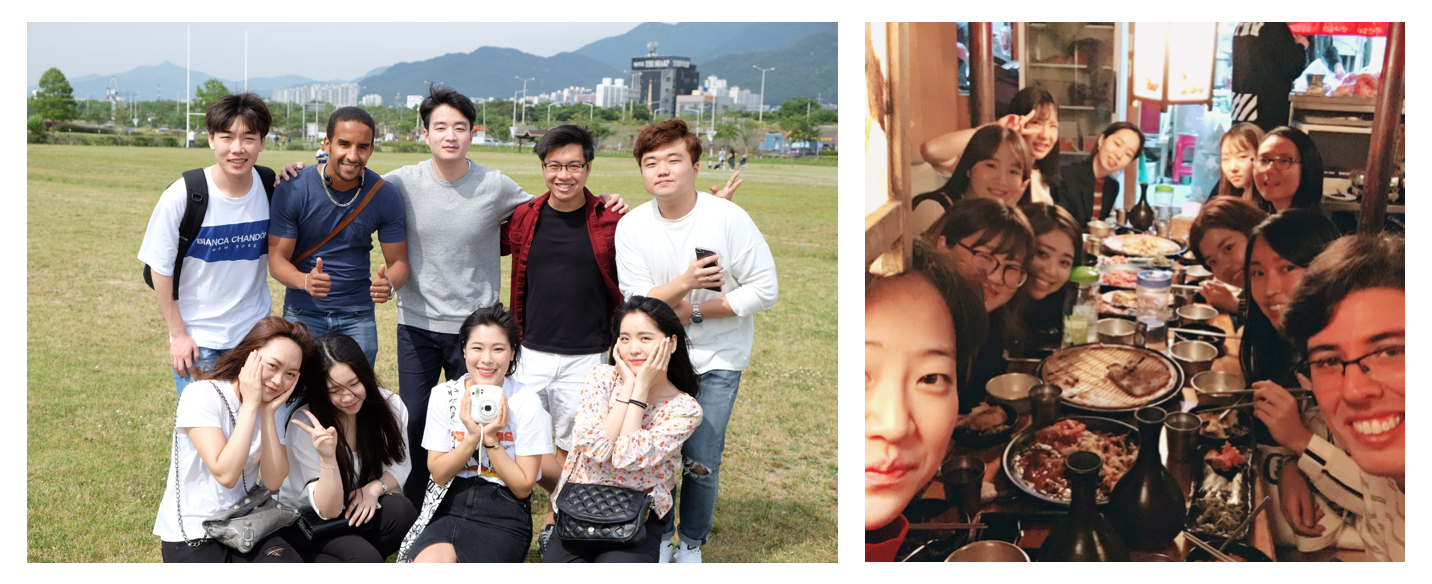 One little known fact is that international students can enjoy studying at top educational institutions in South Korea for a fraction of the cost of their global counterparts. Based on data from QS' Top Universities page, International students in the UK can expect to pay upwards of US$15,000 a year for tuition fees. In the US, average tuition fees come in around US$35,000 a year. And that does not even factor in your cost of living!
In contrast, Korean universities' tuition fees generally stay comfortably below US$9,000 per year, even going as low as US$3,000 per year. Besides the school fees, there are also highly affordable accommodation options (as low as US$250-600/month) and meals (as low as USD$5-10 when eating out). Things can get even cheaper if you choose to stay in subsidised school accommodation and have your meals on campus!

3. The "Work Hard, Play Harder" School Culture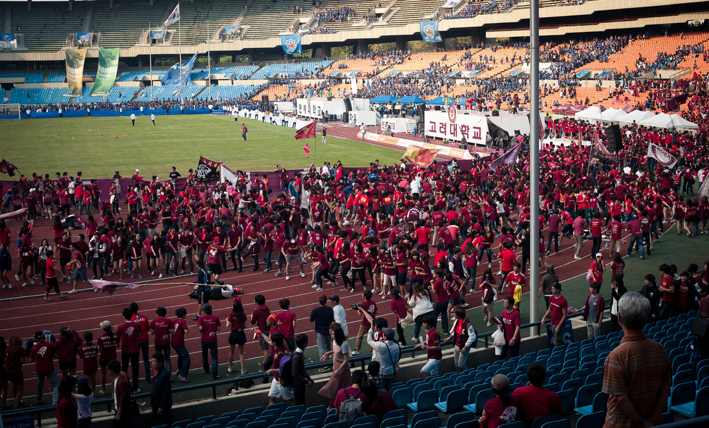 When Korean university students study, they study hard – but when it's time to have fun, they sure do know how to party! From wild and lively nightlife and drinking events, to unique campus festivals and sports meets, your student life will always be buzzing.
Take, for example, the yearly Yeon-Ko (or Ko-Yeon) Games – an intense sporting rivalry between Korea University and Yonsei University. In the fall semester, students from both schools show up in massive numbers to cheer on their athletic teams in baseball, basketball, ice hockey, rugby, and soccer. The excitement continues beyond the stadium with vibrant after-parties out in the streets. Different universities also have their own festivals and events.
One of Flying Chalks' community members, Jamie, who has just returned from her exchange program in South Korea, shared, "Festivals are a great way to bond with the local students. We all come together to have fun, and partake in activities and concerts planned by the student union. Not to mention going to the festivals organized by other universities too, to enjoy performances by your favourite artistes!"
You can check out Englishman's exciting video on YouTube to see what goes down at university festivals:
4. The Convenience of Getting Whatever You Need
The public transport system in South Korea is incredibly efficient, punctual, clean and safe. The country also features numerous rail and bus systems, making the cities well-connected. This makes it really convenient for students living away from home to have access to everything they need.
In addition, there are also many convenience stores in South Korean cities, peppered along almost every corner you turn – making your daily necessities and quick fixes easily accessible. As of 2017, a massive 32,000 convenience stores could be found in South Korea (according to the Korea Association of Convenience Store Industry). These stores are stocked with a large variety of instant meals, drinks, snacks, and even basic hardware products! You can check out 10mag's comprehensive convenience store guide.
Not surprisingly, Seoul was named the 4th best city in the world for students, according to the QS Best Student Cities 2017 Ranking. Excited by your potentially thriving student life? Let us share the cherry on top - many restaurants and entertainment outlets open till late, letting you get your 2am post-drinking Korean barbecue fix.

5. The Numerous Entertainment and Travel Opportunities

On top of the huge draw of K-pop idols and global artistes, South Korea is known for its richness of cultural and religious landmarks. You can travel out of the city to explore picturesque towns that are highly Instagram-worthy! More importantly, you can learn more about South Korean traditions, architecture, and culture. Consider Jinhae for the annual spring cherry blossom festival, or sample bamboo wine in Damyang. You can find more exciting suggestions here.
The region also boasts breath-taking natural landscapes, and a range of mountain hikes for all levels. Little known fact – 70% of South Korea's landscape is mountainous. You can visit CNN Travel's guides for some inspiration if you're keen on mountain hikes or island hopping.
Find out more about the experiences of other exchange and international students in South Korea by connecting with them through our website. You can find comprehensive university guides and travel-related articles there as well!
Dreaming of studying in South Korea, but not sure where or how to begin applying? Flying Chalks can help you turn this dream into a reality.
We offer personalised services to help you determine the university that is best suited to your needs, and increase your chances of admission by tapping on our wide network of university partners in South Korea. During your stay in South Korea, you can also enjoy access to a local English-speaking support team whenever you need advice or assistance. What's more, we can offer you comprehensive supporting services for your application – such as visa guidance and accommodation placement, just to name a couple.
Sign up now for a free consultation by simply filling up the application form below. Alternatively, you can visit our Study Abroad in Korea page to find out more.