By
Faiz Ajhman
28 March 2017
I went to KMOU as an exchange student for a semester back in Spring 2015. It was my first experience enjoying the cherry blossom in the university. I liked the difference between the environment in KMOU and my university. There's so much thing to learn and get to know in KMOU from the cozy dormitory to the nice cafeteria with a scanner that scan the blood veins on your wrist to enter. It's so cool that you have a chance to experience it yourself. The university itself is in the middle of an island and it's very interesting! Majority of the students there are Korean and quite friendly even though I was not that good in Korean at that time. I was able to make friends with my classmates and also students from other universities in Busan while I was traveling.
During my stay, I got a chance to go to Seoul and Jeju Island on the weekends. I even took the initiative to travel to Daegu alone and it was an awesome experience. One thing I like about Busan is that the city is more peaceful and less crowded compared to Seoul. I had a great time and experience and hopefully one day I could go there again to further my studies.
For the future exchange students, you just have to enjoy every moment you have. The student exchange program has very short period of time. So go out and try to make friends with the locals, widen your networks and explore as many places as you can. Who knows if you can get those kinds of experience again! :)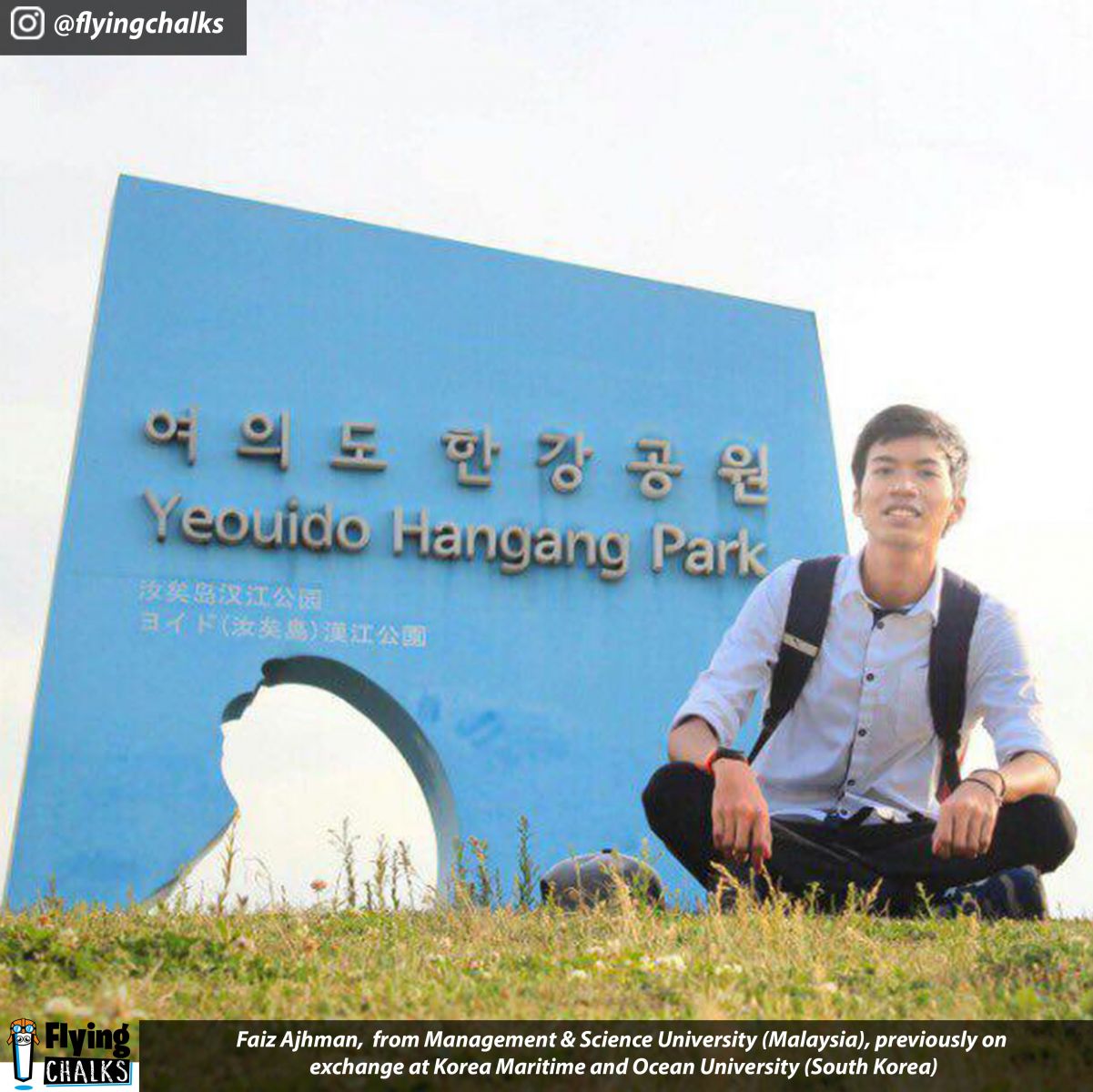 Faiz Ajhman, from Management and Science University (Malaysia), previously on exchange at Korea Maritime and Ocean University (South Korea)
Enjoy what you have just read? Sign up at Flying Chalks to receive more study abroad and travel content from us!
Share your experiences in the comment box below!