By
Jeffery Fonda
23 August 2022

One word to describe my exchange program to University of New South Wales (UNSW) is just fantastic.
his experience has broadened my horizon to a brand new level. The university offers a wide range of courses which is very flexible for exchange students to take. The first time I came here, I thought I wouldn't be busy because I only had to take 4 courses within a semester while normally I take at least 9-10 courses per semester back in my home university. But, the workload turned out to be quite demanding and very time-consuming. I took the majority of finance courses in UNSW as electives to broaden my technical skills. Although the courses are quite heavy, I have really gained extensive knowledge and understanding of finance.
On my exchange, I've always wanted to make as many friends as possible. In Australia, they have a very diverse nationalities and many International students. This allows me to understand more about both Australian and other cultures at the same time. The university also offers many students activities that enable you to get to know more people. And the most exciting part is when I explored many wonderful sites in Australia together with my new friends.
If you are someone who wants to travel around while pursuing a degree, Australia is definitely the country to be on your pick-list.
I'm really thankful to have experienced this wonderful exchange opportunity. My exchange program has helped me to become more independent and mature. I truly enjoyed my stay there and I will never forget this experience in my life!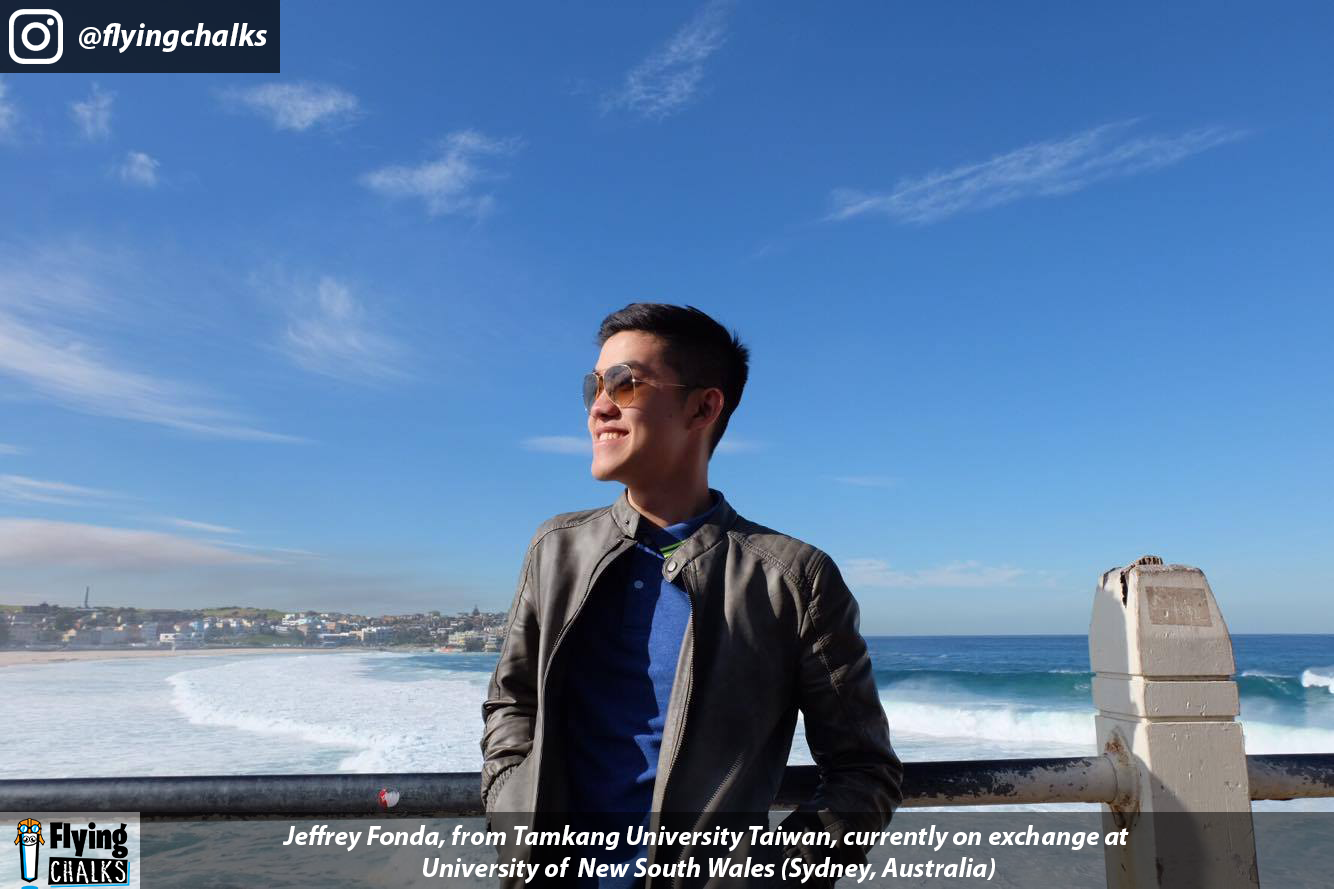 Jeffrey Fonda, from Tamkang University (Taiwan), currently on exchange at University of New South Wales (Australia).
Enjoy what you have just read? Sign up at Flying Chalks to receive more study abroad and travel content from us!
Share your experiences in the comment box below!